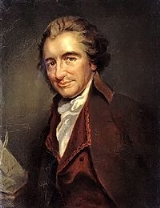 Republicanism
Republicanism
is the
ideology
Ideology
An ideology is a set of ideas that constitutes one's goals, expectations, and actions. An ideology can be thought of as a comprehensive vision, as a way of looking at things , as in common sense and several philosophical tendencies , or a set of ideas proposed by the dominant class of a society to...
of governing a
nation
Nation
A nation may refer to a community of people who share a common language, culture, ethnicity, descent, and/or history. In this definition, a nation has no physical borders. However, it can also refer to people who share a common territory and government irrespective of their ethnic make-up...
as a
republic
Republic
A republic is a form of government in which the people, or some significant portion of them, have supreme control over the government and where offices of state are elected or chosen by elected people. In modern times, a common simplified definition of a republic is a government where the head of...
, where the
head of state
Head of State
A head of state is the individual that serves as the chief public representative of a monarchy, republic, federation, commonwealth or other kind of state. His or her role generally includes legitimizing the state and exercising the political powers, functions, and duties granted to the head of...
is appointed by means other than
heredity
Heredity
Heredity is the passing of traits to offspring . This is the process by which an offspring cell or organism acquires or becomes predisposed to the characteristics of its parent cell or organism. Through heredity, variations exhibited by individuals can accumulate and cause some species to evolve...
, often elections. The exact meaning of republicanism varies depending on the cultural and historical context. Several definitions are covered in this article.
Some political scientists use the term 'republic' to indicate rule by many people and by law, as opposed to monarchy, or arbitrary rule by one person.