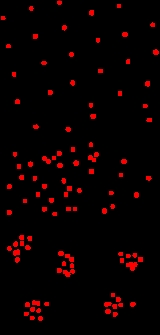 Range (biology)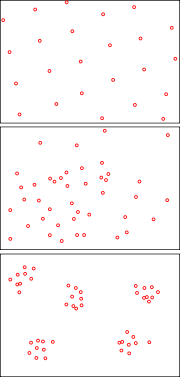 In biology, the
range
or
distribution
of a species is the geographical area within which that species can be found. Within that range,
dispersion
is variation in local density.
The term is often qualified:
sometimes a distinction is made between a species' native range and the places to which it has been introduced by human agency (deliberately or accidentally), as well as where it has been re-introduced following extirpation

Local extinction

Local extinction, also known as extirpation, is the condition of a species which ceases to exist in the chosen geographic area of study, though it still exists elsewhere...


.
for species which are found in different regions at different times of year, terms such as summer range and winter range are often employed.
for species where only part of their range is used for breeding activity, the terms breeding range and non-breeding range are not used.
when discussing mobile animals, the species' natural range is often discussed, as opposed to areas where it occurs as a vagrant

Vagrancy (biology)

Vagrancy is a phenomenon in biology whereby individual animals appear well outside their normal range; individual animals which exhibit vagrancy are known as vagrants. The term accidental is sometimes also used...


.
geographic or temporal qualifiers are often added e.g. British range or pre-1950 range.
There are at least five types of distribution patterns:
scattered/random (Random placement)
clustered/grouped (The majority are placed in one area)
linear (Their placements form a line)
radial (Placements form a ' x ' shape)
Regular/ordered (They are not random at all, but follow a set placement. Much like a grid)
See also