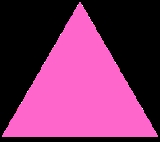 Queer
Queer
is an
umbrella term
Umbrella term
An umbrella term is a word that provides a superset or grouping of concepts that all fall under a single common category. Umbrella term is also called a hypernym. For example, cryptology is an umbrella term that encompasses cryptography and cryptanalysis, among other fields...
for
sexual minorities
Sexual minority
A sexual minority is a group whose sexual identity, orientation or practices differ from the majority of the surrounding society. The term was coined most likely in the late 1960s under the influence of Lars Ullerstam's ground breaking book "The Erotic Minorities: A Swedish View" which came...
that are not heterosexual, heteronormative, or
gender-binary
Gender binary
The gender binary is the classification of sex and gender into two distinct and disconnected forms of masculine and feminine. It is one general type of a gender system. It can describe a social boundary that discourages people from crossing or mixing gender roles, or from creating other third ...
. In the context of Western
identity politics
Identity politics
Identity politics are political arguments that focus upon the self interest and perspectives of self-identified social interest groups and ways in which people's politics may be shaped by aspects of their identity through race, class, religion, sexual orientation or traditional dominance...
the term also acts as a label setting queer-identifying people apart from
discourse
Discourse
Discourse generally refers to "written or spoken communication". The following are three more specific definitions:...
,
ideologies
Ideology
An ideology is a set of ideas that constitutes one's goals, expectations, and actions. An ideology can be thought of as a comprehensive vision, as a way of looking at things , as in common sense and several philosophical tendencies , or a set of ideas proposed by the dominant class of a society to...
, and lifestyles that typify
mainstream
Mainstream
Mainstream is, generally, the common current thought of the majority. However, the mainstream is far from cohesive; rather the concept is often considered a cultural construct....
LGBT
LGBT
LGBT is an initialism that collectively refers to "lesbian, gay, bisexual, and transgender" people. In use since the 1990s, the term "LGBT" is an adaptation of the initialism "LGB", which itself started replacing the phrase "gay community" beginning in the mid-to-late 1980s, which many within the...
(
lesbian
Lesbian
Lesbian is a term most widely used in the English language to describe sexual and romantic desire between females. The word may be used as a noun, to refer to women who identify themselves or who are characterized by others as having the primary attribute of female homosexuality, or as an...
,
gay
Gay
Gay is a word that refers to a homosexual person, especially a homosexual male. For homosexual women the specific term is "lesbian"....
, bisexual, and transsexual) communities as being
oppressive
Oppression
Oppression is the exercise of authority or power in a burdensome, cruel, or unjust manner. It can also be defined as an act or instance of oppressing, the state of being oppressed, and the feeling of being heavily burdened, mentally or physically, by troubles, adverse conditions, and...
or
assimilationist
Cultural assimilation
Cultural assimilation is a socio-political response to demographic multi-ethnicity that supports or promotes the assimilation of ethnic minorities into the dominant culture. The term assimilation is often used with regard to immigrants and various ethnic groups who have settled in a new land. New...
.
This term is controversial because it was
reappropriated
Reappropriation
Reappropriation is the cultural process by which a group reclaims—re-appropriates—terms or artifacts that were previously used in a way disparaging of that group. For example, since the early 1970s, much terminology referring to homosexuality—such as gay, queer, and faggot—has been reappropriated...
only two decades ago from its use as an
anti-gay
Heterosexism
Heterosexism is a system of attitudes, bias, and discrimination in favor of opposite-sex sexuality and relationships. It can include the presumption that everyone is heterosexual or that opposite-sex attractions and relationships are the only norm and therefore superior...
epithet
Pejorative
Pejoratives , including name slurs, are words or grammatical forms that connote negativity and express contempt or distaste. A term can be regarded as pejorative in some social groups but not in others, e.g., hacker is a term used for computer criminals as well as quick and clever computer experts...
.