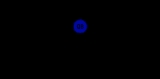 Quarterback
Quarterback
is a position in
American
American football
American football is a sport played between two teams of eleven with the objective of scoring points by advancing the ball into the opposing team's end zone. Known in the United States simply as football, it may also be referred to informally as gridiron football. The ball can be advanced by...
and
Canadian football
Canadian football
Canadian football is a form of gridiron football played exclusively in Canada in which two teams of 12 players each compete for territorial control of a field of play long and wide attempting to advance a pointed prolate spheroid ball into the opposing team's scoring area...
. Quarterbacks are members of the offensive team and line up directly behind the offensive line. Quarterbacks are the leaders of the offensive team, responsible for calling the play in the huddle.
Every play starts with a "snap", an action where the offense's center hands or tosses the ball to the quarterback, or to another offensive player such as a punter or wide receiver.