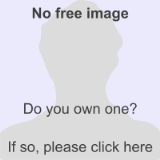 Preben Lerdorff Rye
Preben Lerdorff Rye
was a
Danish
Cinema of Denmark
Denmark has been producing films since 1897 and since the 1980s has maintained a steady stream of product due largely to funding by the state-supported Danish Film Institute. Historically, Danish films have been noted for their realism, religious and moral themes, sexual frankness and technical...
film actor. He appeared in 92 films between
1941
1941 in film
The year 1941 in film involved some significant events.-Events:Citizen Kane, consistently rated as one of the greatest films of all time, was released in 1941.-Top grossing films :-Academy Awards:...
and
1989
1989 in film
-Events:* Batman is released on June 23, and goes on to gross over $410 million worldwide.* Actress Kim Basinger and her brother Mick purchase Braselton, Georgia, for $20 million...
.
He was born and died in
Denmark
Denmark
Denmark is a Scandinavian country in Northern Europe. The countries of Denmark and Greenland, as well as the Faroe Islands, constitute the Kingdom of Denmark . It is the southernmost of the Nordic countries, southwest of Sweden and south of Norway, and bordered to the south by Germany. Denmark...
.
Filmography
En ganske almindelig pige

En ganske almindelig pige

En ganske almindelig pige is a 1940 Danish family film directed by Lau Lauritzen, Jr. and Alice O'Fredericks.-Cast:* Lau Lauritzen, Jr. - Filmjournalist Poul Hansen* Ib Schønberg - Kriminalreporter Lassen* Sigrid Horne-Rasmussen - Redaktør Frederikke...


(1940)
Tante Cramers testamente (1942)
Afsporet

Afsporet

Afsporet is a 1942 Danish thriller directed by Bodil Ipsen and Lau Lauritzen Jr.. Starring Ebbe Rode and Illona Wieselmann, the psychological drama revolves around the intense erotic relationship between a wealthy married woman suffering from amnesia and a paroled petty thief entangled with...


(1942)
Vredens dag (1943)
De røde enge

The Red Meadows

The Red Meadows is a 1945 Danish war drama directed by Bodil Ipsen and Lau Lauritzen Jr. The film, starring Poul Reichhardt and Lisbeth Movin, is a suspense tale revolving around the memories of a Danish saboteur as he awaits his execution in a German war-time prison...


(1945)
I går og i morgen (1945)
Brevet fra afdøde (1946)
Hans store aften (1946)
Diskret ophold (1946)
Røverne fra Rold (1947)
Hatten er sat (1947)
Hvor er far? (1948)
Støt står den danske sømand (1948)
Hr. Petit

Hr. Petit

Hr. Petit is a 1948 Danish crime film directed by Alice O'Fredericks.-Cast:* Sigfred Johansen - Hr. Petit* Grethe Holmer - Fru Petit* Tavs Neiiendam - Naboen* Randi Michelsen - Naboens kone* Karin Nellemose - Marianne Boris...


(1948)
Mens porten var lukket (1948)
Det gælder os alle

Det gælder os alle

Det gælder os alle is a 1949 Danish drama film directed by Alice O'Fredericks.-Cast:* Poul Reichhardt - Jørgen Vedel* Lisbeth Movin - Edith* Ib Schønberg - Direktør Lassen* Agnes Rehni - Fru Lassen* Lily Broberg - Karen* Ilselil Larsen - Leni Rosner...


(1949)
Vi vil ha' et barn

We Want a Child!

We Want a Child! is a 1949 Danish drama film directed by Lau Lauritzen, Jr. and Alice O'Fredericks.-Cast:* Ruth Brejnholm - Bruden Else* Jørgen Reenberg - Brudgommen* Maria Garland - Brudens moder* Grethe Thordahl - Brudens veninde Jytte...


(1949)
Kampen mod uretten (1949)
Det hændte i København (1949)
Din fortid er glemt (1950)
Vesterhavsdrenge (1950)
I gabestokken

I gabestokken

I gabestokken is a 1950 Danish family film directed by Jon Iversen and Alice O'Fredericks.-Cast:* Ove Rud - Viggo Bach* Grethe Thordahl - Bente Bach* Paula Illemann Feder - Viggos mor* Jon Iversen - Kontorchefen* Lily Broberg - Rita Hansen...


(1950)
Smedestræde 4 (1950)
Lyntoget (1951)
Bag de røde porte (1951)
Unge piger forsvinder i København (1951)
Avismanden (1952)
Kriminalsagen Tove Andersen (1953)
Adam og Eva (1953)
Sønnen (1953)
Karen, Maren og Mette (1954)
Kongeligt besøg (1954)
Gengæld (1955)
Ordet

Ordet

Ordet is a 1955 Danish drama film, directed by Carl Theodor Dreyer. It is based on a play by Kaj Munk, a Danish pastor, first performed in 1932...


(1955)
Ild og Jord (1955)
Mod og mandshjerte (1955)
Tante Tut fra Paris (1956)
Hvad vil De ha'?

Hvad vil De ha'?

Hvad vil De ha'? is a 1956 Danish comedy film directed by Jens Henriksen and Preben Neergaard and starring Dirch Passer.-Cast:* Asbjørn Andersen - Filmproducenten* Boyd Bachmann - Himself* Paul Hagen - Soldaten* Hans Kurt - Vagabonden...


(1956)
Den kloge mand (1956)
Ingen tid til kærtegn

Be Dear to Me

-Cast:* Eva Cohn - Lene* Lily Weiding - Mor - Skuespillerinde Maria Lehmann* Hans Kurt - Far - Direktør Mogens Vestergaard* Jørgen Reenberg - Lærer Harting* Yvonne Petersen - Anne* Annelise Jacobsen - Frk. Sørensen* Johannes Marott - Viggo...


(1957)
Amor i telefonen (1957)
Der var engang en gade (1957)
Skovridergården (1957)
Sønnen fra Amerika

Sønnen fra Amerika

Sønnen fra Amerika is a 1957 Danish family film directed by Jon Iversen and starring Peter Malberg.-Cast:* Peter Malberg - Niels 'Pind' Nielsen* Poul Reichhardt - Jens Nielsen* Emil Hass Christensen - Squier Karl Kristian Duue* Lisbeth Movin - Ingrid...


(1957)
Mig og min familie (1957)
Lyssky transport gennem Danmark (1958)
Vagabonderne på Bakkegården

Vagabonderne på Bakkegården

Vagabonderne på Bakkegården is a 1958 Danish comedy film directed by Alice O'Fredericks and Robert Saaskin.-Cast:* Poul Reichhardt - Martin* Ib Mossin - Anders* Astrid Villaume - Anna* Ghita Nørby - Hanne* Preben Lerdorff Rye - Jonas...


(1958)
Mariannes bryllup (1958)
En fremmed banker på (1959)
Skibet er ladet med

Skibet er ladet med

Skibet er ladet med is a 1960 Danish comedy film directed by Peer Guldbrandsen and starring Kjeld Petersen.-Cast:* Kjeld Petersen - Reklamechef Kurt Svendsen* Jørgen Reenberg - Musikforlægger Peter Bangel* Frits Helmuth - Max Ibsen...


(1960)
Frihedens pris (1960)
Løgn og løvebrøl (1961)
Premiere i helvede (1964)
Paradis retur (1964)
Der var engang

Der var engang

Der var engang is a 1966 Danish family film directed by John Price and starring Birgitte Bruun.-Cast:* Birgitte Bruun - Prinsessen af Illyrien* Hans W...


(1966)
Søskende (1966)
Lille mand, pas på! (1968)
Hosekræmmeren (1971)
Præsten i Vejlby (1972)
Nitten røde roser (1974)
Normannerne (1976)
Strømer

Strømer

Strømer is a 1976 Danish crime drama film directed by Anders Refn.-Cast:* Jens Okking ... Karl Jørgensen* Lotte Hermann ... Vera Jørgensen* Bodil Kjer ... Sabine Lund* Birgit Sadolin ... Grete Svendsholm* Otto Brandenburg ... Willer Johansen...


(1976)
Hærværk (1977)
Lille spejl (1978)
Rend mig i traditionerne (1979)
Næste stop - Paradis (1980)
Verden er fuld af børn (1980)
Den ubetænksomme elsker (1982)
The Element of Crime

The Element of Crime

The Element of Crime is the first feature film directed by noted Danish filmmaker Lars von Trier. The film, released in 1984, is also the first in the director's Europa trilogy...


(1984)
Hip Hip Hurra (1987)
Babettes gæstebud (1987)
Kampen om den røde ko (1987)
Isolde (1989)
Christian (1989)
External links