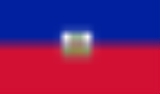 Plaine-du-Nord
Plaine-du-Nord
is a municipality in the
Acul-du-Nord Arrondissement
Acul-du-Nord Arrondissement
Acul-du-Nord is an arrondissement in the Nord Department of Haiti.It has 105,300 inhabitants.Postal codes in the Acul-du-Nord Arrondissement start with the number 12.The arondissement consists of the following municipalities:...
, in the Nord Department of
Haiti
Haiti
Haiti , officially the Republic of Haiti , is a Caribbean country. It occupies the western, smaller portion of the island of Hispaniola, in the Greater Antillean archipelago, which it shares with the Dominican Republic. Ayiti was the indigenous Taíno or Amerindian name for the island...
.
It has 28,544 inhabitants.