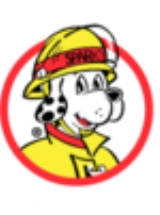 National Fire Protection Association
The
National Fire Protection Association
(NFPA) is a
United States
United States
The United States of America is a federal constitutional republic comprising fifty states and a federal district...
trade association (albeit with some international members) that creates and maintains private, copywrited, standards and codes for usage and adoption by local governments. This includes publications from one model building code to the many on equipment utilized by
firefighter
Firefighter
Firefighters are rescuers extensively trained primarily to put out hazardous fires that threaten civilian populations and property, to rescue people from car incidents, collapsed and burning buildings and other such situations...
s while engaging in hazmat response, rescue response, and some firefighting.
History
The NFPA was formed in 1896 by a group of
insurance
Insurance
In law and economics, insurance is a form of risk management primarily used to hedge against the risk of a contingent, uncertain loss. Insurance is defined as the equitable transfer of the risk of a loss, from one entity to another, in exchange for payment. An insurer is a company selling the...
firms with the stated purpose of standardizing the new and burgeoning market of
fire sprinkler
Fire sprinkler
A fire sprinkler system is an active fire protection measure, consisting of a water supply system, providing adequate pressure and flowrate to a water distribution piping system, onto which fire sprinklers are connected...
systems. The scope of the NFPA's influence grew from sprinklers and fire extinguishers to include building electrical systems (another new technology), and then into almost all aspects of building design and construction.
Its original membership was limited to, insurance underwriting firms. There was no representation from the industries the NFPA sought to control. This changed in 1904 to allow other industries and individuals to participate in the development of the standards to be promulgated by the NFPA. The first fire department to be represented in the NFPA was the
New York City Fire Department
New York City Fire Department
The New York City Fire Department or the Fire Department of the City of New York has the responsibility for protecting the citizens and property of New York City's five boroughs from fires and fire hazards, providing emergency medical services, technical rescue as well as providing first response...
in 1905, though their participation has declined steadily since then. Today, the NFPA includes representatives from some fire departments, many fire insurance companies, many manufacturing associations, some trade unions, many trade associations, engineering assocaitions,and a few self-proclaimed "experts."
The NFPA today
Headquartered in
Quincy, Massachusetts
Quincy, Massachusetts
Quincy is a city in Norfolk County, Massachusetts, United States. Its nicknames are "City of Presidents", "City of Legends", and "Birthplace of the American Dream". As a major part of Metropolitan Boston, Quincy is a member of Boston's Inner Core Committee for the Metropolitan Area Planning Council...
, the NFPA administers the development and periodic revising of over 300 codes and standards, all created and written by the members of NFPA who volunteer their services at the expense of their sponsors. A cadre of over 6000 volunteers representing the fire service, fire insurance, fire equipment business, fire equipment industry, and a very few consumers, develop these documents which are then copyrighted by NFPA. Many governmental units incorporate the standards and codes into their own law either verbatim, or with minor to extensive modifications. Even when not adopted into law, the standards are typically accepted as 'state-of-the-art' documents.
There is a growing controversy regarding the presence of manufacturers on NFPA's committees since they approach their standards writing efforts from an overriding profit motive. Their participation and volunteering is paid for by their sponsoring manufacturer through their trade association. Some participating fire fighters and fire protection engineers see the profit motivation of corporate employees as a huge conflict of interest in the 'objective' influencing of the documents NFPA produces.

Sparky the Fire Dog
NFPA's official mascot since 1951, Sparky hosts his own website to provide materials for others (mostly the fire service) to teach children about fire safety. Sparky has been featured in his own series of television public service announcements.
Access to NFPA codes and standards
The complete text of all NFPA standards documents are available (with restriction) for viewing, but not printing, by concerned citizens, intersted manufacturers and others with computer access. The documents are sold by NFPA at an inflated price... expecially those that have been adopted by governmental agencies. The codes/standard are created by volunteers and copyrighted by NFPA...and they guard their copyright with intense effort. However, it is questionable whether the copyrights are legally enforcable... since NFPA didn't actually write the documents... they just published them.
The NFPA provides 'free' but restricted access to view its documents on the NFPA website.
nfpa.org
Document access requires the reader to first register and identify themselves to the NFPA, and requires the acceptance of a license agreement that states, in part:
GRANT OF LICENSE. NFPA grants you, the NFPA visitor, a nonexclusive and nontransferable license to view online the content of the Online Document. The Online Document is designed to be viewed online only;— there are no "print," "save," or "cut and paste" options — and the license granted to you by this agreement does not include the right to download, reproduce, store in a retrieval system, modify, make available on a network, use to create derivative works, or transmit the content of the Online Document in any form or by any means, electronic, mechanical, photocopying, recording, scanning, or otherwise. Obviously NFPA is a public service organization.
See also
NFPA Standards (partial list):

NFPA 70 — National Electrical Code (NEC)
NFPA 72

NFPA 72

The NFPA 72 is a standard published by the National Fire Protection Association.- Purpose :The NFPA 72 specifies "the application, installation, location, performance, inspection, testing, and maintenance of fire alarm systems, fire warning equipment and emergency warning equipment, and their...


— National Fire Alarm Code
NFPA 704

NFPA 704

NFPA 704 is a standard maintained by the U.S.-based National Fire Protection Association. It defines the colloquial "fire diamond" used by emergency personnel to quickly and easily identify the risks posed by nearby hazardous materials...


— Standard System for the Identification of the Hazards of Materials for Emergency Response
NFPA 921

NFPA 921

NFPA 921, "Guide for Fire and Explosion Investigations", is a National Fire Code published by the National Fire Protection Association . Its purpose is "to establish guidelines and recommendations for the safe and systematic investigation or analysis of fire and explosion incidents"...


— Guide for Fire and Explosion Investigations
NFPA 101 — Life Safety Code
NFPA 1001

NFPA 1001

NFPA 1001 is a standard published by the National Fire Protection Association.- Purpose :...


— Standard for Fire Fighter Professional Qualifications
NFPA 1901

NFPA 1901

NFPA 1901, the Standard for Automotive Fire Apparatus, is published by the National Fire Protection Association to outline the standard for firefighting apparatus...


— Standard for Automotive Fire Apparatus
External links