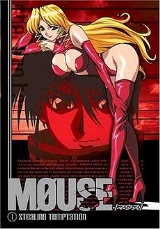 Muse
The
Muses
in
Greek mythology
Greek mythology
Greek mythology is the body of myths and legends belonging to the ancient Greeks, concerning their gods and heroes, the nature of the world, and the origins and significance of their own cult and ritual practices. They were a part of religion in ancient Greece...
, poetry, and literature, are the goddesses who inspire the creation of literature and the arts. They were considered the source of the knowledge, related orally for centuries in the ancient culture, that was contained in poetic lyrics and myths. The compliment to a real woman who inspires creative endeavor is a later idea.
In
Boeotia
Boeotia
Boeotia, also spelled Beotia and Bœotia , is one of the regional units of Greece. It is part of the region of Central Greece. It was also a region of ancient Greece. Its capital is Livadeia, the second largest city being Thebes.-Geography:...
, the homeland of Hesiod, a tradition persisted that the Muses had once been three in number.