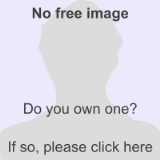 Maurice Dean Wint
Maurice Dean Wint
is a
British
United Kingdom
The United Kingdom of Great Britain and Northern IrelandIn the United Kingdom and Dependencies, other languages have been officially recognised as legitimate autochthonous languages under the European Charter for Regional or Minority Languages...
-born, Canadian-based
actor
Actor
An actor is a person who acts in a dramatic production and who works in film, television, theatre, or radio in that capacity...
who has starred in several television shows and movies; the most notable ones include "Cube", "Hedwig and the Angry Inch",
RoboCop: Prime Directives
RoboCop: Prime Directives
RoboCop: Prime Directives is a TV miniseries released in 2001. It is based on the 1987 cyberpunk/science fiction film RoboCop directed by Paul Verhoeven. The series consisted of four feature length movies: Dark Justice, Meltdown, Resurrection, and Crash and Burn...
,
Psi Factor
Psi Factor: Chronicles of the Paranormal
Psi Factor: Chronicles of the Paranormal is a Canadian science fiction drama television series which was filmed in and around Toronto, Ontario, Canada, and aired 88 episodes over four seasons from 1996 to 2000...
and the
TekWar
TekWar
Tekwar is a series of science fiction novels officially authored by William Shatner and co-written by uncredited science-fiction author Ron Goulart, published by Putnam...
movies and television series.
Wint moved to Canada in 1969 with his family. He began to act in
Toronto
Toronto
Toronto is the provincial capital of Ontario and the largest city in Canada. It is located in Southern Ontario on the northwestern shore of Lake Ontario. A relatively modern city, Toronto's history dates back to the late-18th century, when its land was first purchased by the British monarchy from...
on stage. He graduated from
York University
York University
York University is a public research university in Toronto, Ontario, Canada. It is Canada's third-largest university, Ontario's second-largest graduate school, and Canada's leading interdisciplinary university....
with a
Bachelor of Fine Arts
Bachelor of Fine Arts
In the United States and Canada, the Bachelor of Fine Arts degree, usually abbreviated BFA, is the standard undergraduate degree for students seeking a professional education in the visual or performing arts. In some countries such a degree is called a Bachelor of Creative Arts or BCA...
in Drama. His theatre credits include
Courageous
, for which he won a Dora Award,
The Real McCoy
,
Where is Kabuki
,
Serpent Kills
and
Titus Andronicus
Titus Andronicus
Titus Andronicus is a tragedy by William Shakespeare, and possibly George Peele, believed to have been written between 1588 and 1593. It is thought to be Shakespeare's first tragedy, and is often seen as his attempt to emulate the violent and bloody revenge plays of his contemporaries, which were...
, for which he earned a Dora Award nomination.
Filmography
Tangled (2010) as Paulo
The Circuit

The Circuit (film)

The Circuit is a 2008 TV film starring Michelle Trachtenberg, Billy Campbell, Paul Rae, Drew Fuller and Maurice Dean Wint, originally airing on June 8, 2008, on the ABC Family channel.-Cast:*Michelle Trachtenberg - Kylie Shines...


(2008) as Andy "Crash" Davis
Burnt Toast (2005) as Prosecution
It All Happens Incredibly Fast (2003) as The Stranger
Nothing

Nothing (film)

Nothing is a 2003 Canadian film, directed by Vincenzo Natali. It stars David Hewlett and Andrew Miller.-Plot:The film tells the story of two good friends and housemates, Andrew , an agoraphobic travel agent who works from his home, and Dave , a loser who works in an office where he is treated with...


(2003) as Narrator
Evelyn: The Cutest Evil Dead Girl

Evelyn: The Cutest Evil Dead Girl

Evelyn: The Cutest Evil Dead Girl is a 2002 award-winning short film and black comedy directed by Newfoundlander Brad Peyton. It stars Nadia Litz in the title role, and Joshua Close, and is narrated by Maurice Dean Wint...


(2002) as Narrator
Jane Doe (2001) as Niles Armstrong
On Their Knees (2001) as Gimp Bartender
The Little Bear Movie

The Little Bear Movie

The Little Bear Movie is a film based on the television series Little Bear, which in turn is based on the book series of the same name which was written by Else Holmelund Minarik and illustrated by Maurice Sendak, and produced by Nelvana Limited for Paramount Pictures and Nickelodeon Movies...


(2001) as Cub's Father (voice)
Hedwig and the Angry Inch

Hedwig and the Angry Inch (film)

Hedwig and the Angry Inch is a 2001 American musical comedy-drama film based on the stage musical of the same title about a fictional rock band fronted by an East German transgender singer. The film was adapted and directed by John Cameron Mitchell, who also portrayed the title role...


(2001) as Sgt. Luther Robinson
The Best Girl (2000) as Father
The Sweetest Gift (1998) as Booker
Cube

Cube (film)

Cube is a 1997 Canadian science fiction psychological thriller/horror film directed by Vincenzo Natali. The film was a successful product of the Canadian Film Centre's First Feature Project....


(1997) as Quentin The Cop
Curtis's Charm (1995) as Curtis
Rude

Rude (film)

Rude is a 1995 Canadian crime film directed by Clement Virgo. It was screened in the Un Certain Regard section at the 1995 Cannes Film Festival.-Cast:* Maurice Dean Wint - General* Rachael Crawford - Maxine* Clark Johnson - Reece...


(1995) as General
TekWar (1994) as Lt Winger
Spenser: Pale Kings and Princes (1994) as Esteva
Trial & Error (1993) as Mike Everett
The Swordsman (1992) as Swordplay Fencer
The Reckoning (1991) as Curtz
TV
Razzberry Jazzberry Jam

Razzberry Jazzberry Jam

Razzberry Jazzberry Jam is an animated children's television show about music. All of the characters are anthropomorphic musical instruments. In each episode a special guest arrives at "The House of Jam" and the band learn about that guest and a new song that features that instrument...


(2008–2011) as RC the Double Bass (7 episodes)
Haven

Haven (TV series)

Haven is a supernatural drama television series loosely based on the Stephen King novel The Colorado Kid. The show, filmed on the South Shore of Nova Scotia, Canada, is an American/Canadian co-production. The one-hour drama premiered on July 9, 2010, on Syfy...


(2010-2011) as Senior FBI Agent "Boss" Howard (3 episodes)
The Border

The Border

The Border is a 1982 American film directed by Tony Richardson and starring Jack Nicholson, Warren Oates, Harvey Keitel and Valerie Perrine.-Plot:...


(2009) as Leonard Drake (1 episode)
ReGenesis

ReGenesis

ReGenesis is a Canadian television program produced by The Movie Network and Movie Central in conjunction with Shaftesbury Films. The series, which ran for four seasons, revolves around the scientists of NorBAC , a fictional organization with a lab based in Toronto...


(2004–2006) as Connor McGuinn (4 episodes)
Quads! (2001-2002) as Fontaine (26 episodes)
Blue Murder (2001–2002) as Cpl. Nathaniel Sweet / Sgt. Derek Tait (14 episodes)
Mythic Warriors: Guardians of the Legend (1999–2000) as Alcyoneus / Atlas (2 episodes)
Traders

Traders (TV series)

Traders is a Canadian television drama series, which was broadcast on Global Television Network from 1995 to 2000.-Overview:Although Global had locked up most of NBC's "Must See Thursday" situation comedies for their Thursday night broadcasts, they lost the rights to broadcast the medical drama ER...


(1998–1999) as Fatty Size (4 episodes)
The Outer Limits

The Outer Limits (1995 TV series)

The Outer Limits is an American television series that originally aired on Showtime,the Sci Fi Channel and in syndication between 1995 and 2002...


(1998–1999) as Capt. Roger Kimbro / Jesha (2 episodes)
Earth: Final Conflict

Earth: Final Conflict

Earth: Final Conflict is a Canadian science fiction television series based on story ideas created by Gene Roddenberry, and produced under the guidance of his widow, Majel Barrett-Roddenberry. It was not produced, filmed or broadcast until after his death...


(1998) as Capt. Lucas Johnson (2 episodes)
PSI Factor: Chronicles of the Paranormal

Psi Factor: Chronicles of the Paranormal

Psi Factor: Chronicles of the Paranormal is a Canadian science fiction drama television series which was filmed in and around Toronto, Ontario, Canada, and aired 88 episodes over four seasons from 1996 to 2000...


(1996–1999) as Dr. Curtis Rollins (12 episodes)
TekWar

TekWar (TV series)

TekWar is a series of television films and a television series, based on the TekWar novels. Greg Evigan played Cardigan in the television adaptation. The films were produced in 1994 and the TV series produced from 1995 to 1996...


(1994–1996) as Lt Winger (9 episodes)
Wild C.A.T.S: Covert Action Teams (1994) as Helspont

Helspont

Helspont is a fictional character, a supervillain in Wildstorm's comics. He has often fought the WildC.A.T.s, but also fought Team One, Gen¹³ and Backlash.-Fictional character biography:...


(2 episodes)
Street Legal

Street Legal (TV series)

Street Legal is a Canadian television series, which aired on CBC Television from 1987 to 1994.-Synopsis:A spinoff from the 1985 television movie Shellgame, Street Legal focused on the professional and private lives of the partners in a small Toronto, Ontario law firm, Barr, Robinovitch and Tchobanian...


(1991) as Joe Minor (2 episodes)
Captain Power and the Soldiers of the Future

Captain Power and the Soldiers of the Future

Captain Power and the Soldiers of the Future is a 1987–88 science fiction/action television series, merging live action with animation based on computer-generated images, that ran for 22 episodes in Canadian/American syndication...


(1987–1988) as Sgt. Robert 'Scout' Baker (22 episodes)
External links