 Latvijas Televizija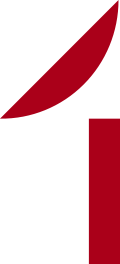 Latvijas Televīzija
is the state-owned public service broadcasting
television
Television
Television is a telecommunication medium for transmitting and receiving moving images that can be monochrome or colored, with accompanying sound...
company in
Latvia
Latvia
Latvia , officially the Republic of Latvia , is a country in the Baltic region of Northern Europe. It is bordered to the north by Estonia , to the south by Lithuania , to the east by the Russian Federation , to the southeast by Belarus and shares maritime borders to the west with Sweden...
.
The company is funded by grant-in-aid from the Latvian government (around 60%), and gaining the rest from showing television commercials
http://www.soros.org/initiatives/media/articles_publications/publications/eurotv_20051011/voltwo_20051011.pdf
. Although moving LTV to licence fee funding has long been debated, this has been consistently opposed by the government. Many media analysts believe that the real reason for this is that the government is reluctant to lose the control of LTV that state-funding gives the government
http://www.soros.org/initiatives/media/articles_publications/publications/eurotv_20051011/voltwo_20051011.pdf
.
LTV operates two channels, LTV1 in
Latvian
Latvian language
Latvian is the official state language of Latvia. It is also sometimes referred to as Lettish. There are about 1.4 million native Latvian speakers in Latvia and about 150,000 abroad. The Latvian language has a relatively large number of non-native speakers, atypical for a small language...
and the youth-oriented LTV7 (previously called LTV2) in Latvian and
Russian
Russian language
Russian is a Slavic language used primarily in Russia, Belarus, Uzbekistan, Kazakhstan, Tajikistan and Kyrgyzstan. It is an unofficial but widely spoken language in Ukraine, Moldova, Latvia, Turkmenistan and Estonia and, to a lesser extent, the other countries that were once constituent republics...
. LTV1 is the annual broadcaster of
Eurovision
Eurovision Song Contest
The Eurovision Song Contest is an annual competition held among active member countries of the European Broadcasting Union .Each member country submits a song to be performed on live television and then casts votes for the other countries' songs to determine the most popular song in the competition...
in Latvia, and LTV7 also broadcasts many
sport
Sport
A Sport is all forms of physical activity which, through casual or organised participation, aim to use, maintain or improve physical fitness and provide entertainment to participants. Sport may be competitive, where a winner or winners can be identified by objective means, and may require a degree...
events like Olympics, different Latvian sport league and national team games,
KHL
Kontinental Hockey League
The Kontinental Hockey League is an international professional ice hockey league in Eurasia founded in 2008. As of 2009, it is ranked as the strongest hockey league in Europe....
, MHL,
Euro
UEFA European Football Championship
The UEFA European Football Championship is the main football competition of the men's national football teams governed by UEFA . Held every four years since 1960, in the even-numbered year between World Cup tournaments, it was originally called the UEFA European Nations Cup, changing to the current...
and
FIFA World Cup
FIFA World Cup
The FIFA World Cup, often simply the World Cup, is an international association football competition contested by the senior men's national teams of the members of Fédération Internationale de Football Association , the sport's global governing body...
.
The company is the member of the
European Broadcasting Union
European Broadcasting Union
The European Broadcasting Union is a confederation of 74 broadcasting organisations from 56 countries, and 49 associate broadcasters from a further 25...
since 1 January 1993. LTV hosted the annual
Eurovision Song Contest
Eurovision Song Contest 2003
The Eurovision Song Contest 2003 was the forty-eighth Eurovision Song Contest, held at the Skonto Hall in Riga, Latvia on 24 May 2003. The hosts were Marie N and Renārs Kaupers. Sertab Erener, the Turkish entrant, won the contest with "Everyway That I Can", scoring 167 points. The winning...
in 2003, as well as the
IIHF Men's Ice Hockey Championships
2006 IIHF World Championship
-Group B :All times local - Group C :All times local - Group D :All times local -Qualifying round:The top three teams from each group in the Preliminary round advance to the Qualifying Round...
in 2006.
History of broadcasting standards
LTV began broadcasting on 6 November 1954 in
black-and-white
Monochrome
Monochrome describes paintings, drawings, design, or photographs in one color or shades of one color. A monochromatic object or image has colors in shades of limited colors or hues. Images using only shades of grey are called grayscale or black-and-white...
and converted to
SÉCAM
SECAM
SECAM, also written SÉCAM , is an analog color television system first used in France....
color in 1974. The color standard was changed to
PAL
PAL
PAL, short for Phase Alternating Line, is an analogue television colour encoding system used in broadcast television systems in many countries. Other common analogue television systems are NTSC and SECAM. This page primarily discusses the PAL colour encoding system...
in 1998.
In 2008, LTV started being broadcast in
digital terrestrial TV
DVB-T
DVB-T is an abbreviation for Digital Video Broadcasting — Terrestrial; it is the DVB European-based consortium standard for the broadcast transmission of digital terrestrial television that was first published in 1997 and first broadcast in the UK in 1998...
standard in MPEG2 format, changing to MPEG4 format on 1 August 2009 as the telecommunications company
Lattelecom
Lattelecom
Lattelecom is a Latvian internet service provider and telecommunications company.The Lattelecom group provides IT, telecommunication and outsourced business process solutions that are provided by all of the companies of the group...
has been chosen to be the official integrator of
digital terrestrial TV
DVB
Digital Video Broadcasting is a suite of internationally accepted open standards for digital television. DVB standards are maintained by the , an international industry consortium with more than 270 members, and they are published by a Joint Technical Committee of European Telecommunications...
in Latvia. Analogue distribution of LTV7 has been finished on 1 March 2010, LTV1 is currently not broadcasting in analogue in
Riga
Riga
Riga is the capital and largest city of Latvia. With 702,891 inhabitants Riga is the largest city of the Baltic states, one of the largest cities in Northern Europe and home to more than one third of Latvia's population. The city is an important seaport and a major industrial, commercial,...
region, and it's planned to completely finish broadcasting LTV1 in analogue format on 1 July 2010.
Both LTV channels are also available on the
Sirius satellite's
SIRIUS (satellite)
Sirius was a constellation of communications satellites operated at 5°E in geostationary orbit by SES Sirius . They carried digital satellite television to the countries of Scandinavia, Baltic states, eastern Europe and Africa, including the Viasat pay TV system, along with several pay TV...
Nordic beam as part of
Viasat
Viasat
Viasat is a DBS distributor and TV broadcaster, owned by the Swedish media conglomerate Modern Times Group. Broadcasting from London, the target markets are in the Nordic and the Baltic Countries...
package.
External links