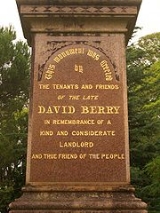 Landlord
A
landlord
is the owner of a
house
House
A house is a building or structure that has the ability to be occupied for dwelling by human beings or other creatures. The term house includes many kinds of different dwellings ranging from rudimentary huts of nomadic tribes to free standing individual structures...
,
apartment
Apartment
An apartment or flat is a self-contained housing unit that occupies only part of a building...
,
condominium
Condominium
A condominium, or condo, is the form of housing tenure and other real property where a specified part of a piece of real estate is individually owned while use of and access to common facilities in the piece such as hallways, heating system, elevators, exterior areas is executed under legal rights...
, or
real estate
Real estate
In general use, esp. North American, 'real estate' is taken to mean "Property consisting of land and the buildings on it, along with its natural resources such as crops, minerals, or water; immovable property of this nature; an interest vested in this; an item of real property; buildings or...
which is
rent
Renting
Renting is an agreement where a payment is made for the temporary use of a good, service or property owned by another. A gross lease is when the tenant pays a flat rental amount and the landlord pays for all property charges regularly incurred by the ownership from landowners...
ed or
lease
Lease
A lease is a contractual arrangement calling for the lessee to pay the lessor for use of an asset. A rental agreement is a lease in which the asset is tangible property...
d to an individual or business, who is called a
tenant
Leasehold estate
A leasehold estate is an ownership of a temporary right to land or property in which a lessee or a tenant holds rights of real property by some form of title from a lessor or landlord....
(also a
lessee
or
renter
). When a juristic person is in this position, the term landlord is used. Other terms include
lessor
and
owner
. The term
landlady
may be used for
female
Female
Female is the sex of an organism, or a part of an organism, which produces non-mobile ova .- Defining characteristics :The ova are defined as the larger gametes in a heterogamous reproduction system, while the smaller, usually motile gamete, the spermatozoon, is produced by the male...
owners, and homeowner applies to both genders.
See also Tenement

Tenement (law)

A tenement , in law, is anything that is held, rather than owned. This usage is a holdover from feudalism, which still forms the basis of all real-estate law in the English-speaking world, in which the monarch alone owned the allodial title to all the land within his kingdom.Under feudalism, land...


.
Landowner may be traced back to the Roman Empire and the manorial system (seignorialism), which began under it — peasants were bound to the land and dependent on their landlords for protection and justice.