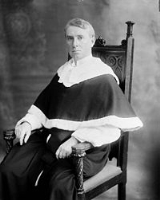 Judge
A
judge
is a person who presides over
court
Court
A court is a form of tribunal, often a governmental institution, with the authority to adjudicate legal disputes between parties and carry out the administration of justice in civil, criminal, and administrative matters in accordance with the rule of law...
proceedings, either alone or as part of a panel of judges. The powers, functions, method of appointment, discipline, and training of judges vary widely across different
jurisdiction
Jurisdiction
Jurisdiction is the practical authority granted to a formally constituted legal body or to a political leader to deal with and make pronouncements on legal matters and, by implication, to administer justice within a defined area of responsibility...
s. The judge is supposed to conduct the trial impartially and in an open court. The judge hears all the witnesses and any other evidence presented by the parties of the case, assesses the credibility and arguments of the parties, and then issues a ruling on the matter at hand based on his or her interpretation of the law and his or her own personal judgment.