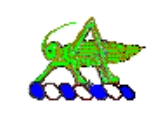 John Pudney
John Sleigh Pudney
was a British journalist and writer. He was known for short stories, poetry, non-fiction and children's fiction (including the Hartwarp books).
Education

He was born at Langley Marish and educated at
Gresham's School
Gresham's School
Gresham's School is an independent coeducational boarding school in Holt in North Norfolk, England, a member of the HMC.The school was founded in 1555 by Sir John Gresham as a free grammar school for forty boys, following King Henry VIII's dissolution of the Augustinian priory at Beeston Regis...
,
Holt
Holt, Norfolk
Holt is a market town and civil parish in the English county of Norfolk. The town is north of the city of Norwich, west of Cromer and east of King's Lynn. The town is on the route of the A148 King's Lynn to Cromer road. The nearest railway station is in the town of Sheringham where access to the...
, where he was a friend of
W. H. Auden
W. H. Auden
Wystan Hugh Auden , who published as W. H. Auden, was an Anglo-American poet,The first definition of "Anglo-American" in the OED is: "Of, belonging to, or involving both England and America." See also the definition "English in origin or birth, American by settlement or citizenship" in See also...
, leaving school at the age of sixteen in 1925. He later lived in
Buckinghamshire
Buckinghamshire
Buckinghamshire is a ceremonial and non-metropolitan home county in South East England. The county town is Aylesbury, the largest town in the ceremonial county is Milton Keynes and largest town in the non-metropolitan county is High Wycombe....
.
Career
After leaving school, Pudney worked for an estate agent, for the
BBC
BBC
The British Broadcasting Corporation is a British public service broadcaster. Its headquarters is at Broadcasting House in the City of Westminster, London. It is the largest broadcaster in the world, with about 23,000 staff...
and for the
News Chronicle
News Chronicle
The News Chronicle was a British daily newspaper. It ceased publication on 17 October 1960, being absorbed into the Daily Mail. Its offices were in Bouverie Street, off Fleet Street, London, EC4Y 8DP, England.-Daily Chronicle:...
newspaper. In the 1930s he moved on from journalism and poetry to publishing novels and collections of short stories. In 1940, during
World War II
World War II
World War II, or the Second World War , was a global conflict lasting from 1939 to 1945, involving most of the world's nations—including all of the great powers—eventually forming two opposing military alliances: the Allies and the Axis...
, Pudney was commissioned into the
Royal Air Force
Royal Air Force
The Royal Air Force is the aerial warfare service branch of the British Armed Forces. Formed on 1 April 1918, it is the oldest independent air force in the world...
as an intelligence officer and as a member of the Air Ministry's Creative Writer's Unit.
It was while he was serving as squadron intelligence officer at
St Eval
St Eval
St Eval is a civil parish and hamlet in north Cornwall, United Kingdom. The hamlet is situated approximately four miles southwest of Padstow....
in Cornwall that Pudney wrote one of the best-known poems of the war.
For Johnny
evoked popular fellow-feeling in the London of 1941. Written during an air raid, it was published first in the
Daily Chronicle
Daily Chronicle
The Daily Chronicle was a British newspaper that was published from 1872 to 1930 when it merged with the Daily News to become the News Chronicle.-History:...
, and featured significantly in the film
The Way to the Stars
The Way to the Stars
The Way to the Stars, also known as Johnny in the Clouds, is a 1945 British war drama film made by Two Cities Films and released by United Artists. It was produced by Anatole de Grunwald and directed by Anthony Asquith...
.
Do not despair/For Johnny-head-in-air;/He sleeps as sound/As Johnny underground.
Fetch out no shroud/For Johnny-in-the-cloud;/And keep your tears/For him in after years.
Better by far/For Johnny-the-bright-star,/To keep your head,/And see his children fed.
In the
UK General Election of July 1945
United Kingdom general election, 1945
The United Kingdom general election of 1945 was a general election held on 5 July 1945, with polls in some constituencies delayed until 12 July and in Nelson and Colne until 19 July, due to local wakes weeks. The results were counted and declared on 26 July, due in part to the time it took to...
, Pudney stood as the
Labour Party
Labour Party (UK)
The Labour Party is a centre-left democratic socialist party in the United Kingdom. It surpassed the Liberal Party in general elections during the early 1920s, forming minority governments under Ramsay MacDonald in 1924 and 1929-1931. The party was in a wartime coalition from 1940 to 1945, after...
candidate for
Sevenoaks
Sevenoaks (UK Parliament constituency)
Sevenoaks is a county constituency represented in the House of Commons of the Parliament of the United Kingdom. It elects one Member of Parliament by the first past the post system of election...
, polling 14,947 votes, or 36 per cent.
After the war he continued to write and worked as an
editor
Editing
Editing is the process of selecting and preparing written, visual, audible, and film media used to convey information through the processes of correction, condensation, organization, and other modifications performed with an intention of producing a correct, consistent, accurate, and complete...
and as a director of magazines and publishing companies. He was with the
News Review
from 1948 to 1950,
Evans Brothers, Ltd.
(1950-1953), and
Putnam & Co. Ltd
(1953-1963). In 1953 he wrote the documentary
' Elizabeth is Queen
' that received a BAFTA award.
Between 1949 and 1963 he edited an annual anthology called
Pick of Today's Short Stories
.
Family
Pudney was the only son of Henry William Pudney and Mabel Sleigh Pudney. In 1943, he married Crystal Herbert, the daughter of
A. P. Herbert
A. P. Herbert
Sir Alan Patrick Herbert, CH was an English humorist, novelist, playwright and law reform activist...
, the
Independent
Independent (politician)
In politics, an independent or non-party politician is an individual not affiliated to any political party. Independents may hold a centrist viewpoint between those of major political parties, a viewpoint more extreme than any major party, or they may have a viewpoint based on issues that they do...
Member of Parliament
Member of Parliament
A Member of Parliament is a representative of the voters to a :parliament. In many countries with bicameral parliaments, the term applies specifically to members of the lower house, as upper houses often have a different title, such as senate, and thus also have different titles for its members,...
. They had two daughters and a son, but were divorced. In 1955 he married his second wife, Monica Forbes Curtis.
Works
Spring Encounter (1933)
Open the Sky. Poems (Boriswood

Boriswood

Boriswood Limited was a small London publishing house which was active from 1931 until 1938. The directors, at various times, were Cecil J Greenwood, Kenneth W Marshall, John Morris and the New Zealander Terence T Bond. It also incorporated another imprint Cranley & Day...


1934)
And Lastly the Fireworks (Boriswood

Boriswood

Boriswood Limited was a small London publishing house which was active from 1931 until 1938. The directors, at various times, were Cecil J Greenwood, Kenneth W Marshall, John Morris and the New Zealander Terence T Bond. It also incorporated another imprint Cranley & Day...


1935) stories
Jacobson's Ladder (1938)
Uncle Arthur and other stories (1939)
Dispersal Point and other Air Poems (1942)
The Grass Grew All Round (1942)
Beyond This Disregard (1943) poems
South of Forty (1943) poems
Who Only England Know (1943)
Ten Summers: Poems 1933-1943 (1944)
Almanack of Hope: Sonnets (1944)
Air Force Poetry (1944) editor with Henry Treece

Henry Treece

Henry Treece was a British poet and writer, who worked also as a teacher, and editor. He is perhaps best remembered now as a historical novelist, particularly as a children's historical novelist, although he also wrote some adult historical novels.-Life and work:Treece was born in Wednesbury,...



Flight above Cloud (1944)
The Air Battle of Malta (1944)
Atlantic Bridge (1945) anonymously
World Still There (1945)
Edna's Fruit Hat (1946) stories
It Breathed Down My Neck (1946) stories
Selected Poems (1946)
Estuary, a Romance (1947)
Low Life (1947) poems
Commemorations (1948) poems
Shuffley Wanderers (1948) novel
The Europeans (1948)
The Pick of Today's Short Stories (1949) editor
The Accomplice (1950)
The Pick of Today's Short Stories 2 (1950) editor
Saturday Adventure (1950) "a story for boys"
Hero of a Summer's Day (1951) novel
Music on the South Bank : An Appreciation of The Royal Festival Hall.(1951)
Sunday Adventure (1951)
Pick of Today's Short Stories 3 (1952) editor
His Majesty King George VI (1952)
Monday Adenture: The Secrets of Blackmead Abbey (1952)
The Net (1952)
A Ring for Luck (1953)
Sixpenny Songs (1953)
Pick of Today's Short Stories 4 (1953) editor
The Thomas Cook Story (1953)
The Queen's People (1953) with Izis Bidermanas

Izis Bidermanas

Israëlis Bidermanas , who worked under the name of Izis, was a Jewish-Lithuanian photographer who worked in France and is best known for his photographs of French circuses and of Paris....



Tuesday Adventure (1953)
Wednesday Adventure (1954)
The Smallest Room: a Discreet Survey Through the Ages (1954)
Pick of Today's Short Stories 5 (1954) editor
Pick of Today's Short Stories 6 (1955) editor
Thursday Adventure (1955)
Pick of Today's Short Stories 7 (1956) editor
Friday Adventure (1956)
Collected Poems (1957)
The Book of Leisure (1957) editor
Trespass in the Sun (1957)
Pick of Today's Short Stories 9 (1958) editor
Pick of Today's Short Stories 10 (1959) editor
The Leisure-Hour Companion (1959)
The Seven Skies (1959) BOAC
The Trampoline (1959)
A Pride of Unicorns: Richard and David Atcherley of the R.A.F. (1960)
Bristol Fashion. Some Account of the Earlier Days of Bristol Aviation (1960)
Home & Away - An Autobiographical Gambit. (1960)
Pick of Today's Short Stories 11 (1960) editor
Pick of Today's Short Stories 12 (1961) editor
Spring Adventure (1961) children's fiction
Thin Air (1961)
Summer Adventure (1962)
Pick of Today's Short Stories 13 (1962) editor
The Hartwarp Light Railway (1962) children's fiction
Pick of Today's Short Stories 14 (1963) editor
The Hartwarp Balloon (1963)
The Hartwarp Circus (1963)
The Hartwarp Bakehouse (1964)
The Camel Fighter (1964)
Autumn Adventure (1964)
The Hartwarp Explosion (1965)
Winter Adventure (1965)
Tunnel to the Sky (1965)
The Grandfather Clock (1966)
The Golden Age of Steam (1967)
Spill Out: Poems and Ballads (1967)
The Hartwarp Jets (1967)
Flight and Flying (1968) editor
Suez: De Lesseps' Canal (1968)
Spandrels : Poems and Ballads (1969)
Take This Orange: Poems and Ballads (1971)
A Draught of Contentment. The Story of the Courage Group.(1971)
The Long Time Growing Up (1971) novel
Crossing London's River, the Bridges, Ferries and Tunnels Crossing the Thames Tideway in London (1972)
Selected Poems 1967-1973 (1973)
Brunel and His World (1974)
London's Docks (1975)
Lewis Carroll and His World (1976)
Living in a One-Sided House (1976) poems
John Wesley and His World (1978)
Thank Goodness for Cake (1978) autobiography
Writers' Workshop, poetry anthology, editor with Norman Hidden and Michael Johnson
External links