 Irkutsk State University
Irkutsk State University
(Russian: Иркутский государственный университет) was founded in October 1918 in
Irkutsk
Irkutsk
Irkutsk is a city and the administrative center of Irkutsk Oblast, Russia, one of the largest cities in Siberia. Population: .-History:In 1652, Ivan Pokhabov built a zimovye near the site of Irkutsk for gold trading and for the collection of fur taxes from the Buryats. In 1661, Yakov Pokhabov...
,
Siberia
Siberia
Siberia is an extensive region constituting almost all of Northern Asia. Comprising the central and eastern portion of the Russian Federation, it was part of the Soviet Union from its beginning, as its predecessor states, the Tsardom of Russia and the Russian Empire, conquered it during the 16th...
.
At present, the University consists of 10 faculties, 4 educational institutions and 2 branches. Over 18 thousand students including 300 foreign students from 27 countries study at University in 52 specialties. More than 620 educators-instructors (120
Dr. Sc.
Doktor nauk
Doktor nauk is a higher doctoral degree, the second and the highest post-graduate academic degree in the Soviet Union, Russia and in many post-Soviet states. Sometimes referred to as Dr. Hab. The prerequisite is the first degree, Kandidat nauk which is informally regarded equivalent to Ph.D....
instructors and 357 Cand. Sc. professors).
The University faculties and institutions are located in 9 educational buildings in Irkutsk and in 2 buildings in Angarsk and Bratsk. The majority of these buildings are of great historical and architectural value. They date back to the 18th-19th centuries. Senior students of all the faculties have specialized courses and internship in laboratories and scientific research institutions of ISU and Siberian Branch of the Russian Academy of Sciences.
For decades, Irkutsk University has trained more than 70 thousand highly qualified specialists, famous scientists, teachers, writers, and statesmen, including Lenin and State Prize winners A. Belov, Ya. Khabardin, G. Feinstein, M. Gerasimov, G. Debetz, and famous talented writers V. Rasputin, A. Vampilov, and M. Sergeev.
Irkutsk State University (ISU) is the oldest higher educational institution in Eastern Siberia and the Far East.
Russian scientists, statesmen, patrons of art and science, such as N.M. Yadrintsev, A.P. Shchapov, P.A. Slovtsov, S.S. Shchukin, G.N. Potanin and many others were founders of Irkutsk State University. The University was opened on October 27, 1918. It became the major educational, scientific and cultural center on the vast territory of Eastern Siberia and Far East region. During the 1930s, the University continued to grow and develop and soon in Irkutsk the first higher educational institutions emerged from it. They were Medical Institute, Pedagogical Institute and the Institute of National Economy. At present, the ISU graduates work in scientific institutions of Siberian Branch of the Russian Academy of Sciences, Academy of Medical Sciences, as well as they represent highly-qualified personnel of teachers in higher educational institutions of Irkutsk and Siberia.
Faculties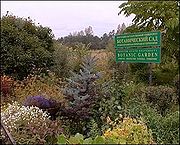 Faculty of Biology and Soil Studies
Faculty of Business and Management
Faculty of Chemistry
Faculty of Geography
Faculty of Geology
Faculty of History
Faculty of Psychology
Faculty of Philology and Journalism
Faculty of Physics
Faculty of Service and Advertisement
Siberian-American Faculty of Management
Baikal School of International Business
International Institute of Economics and Linguistics
Institute of Mathematics, Economics and Information Science
Institute of Social Sciences
Law Institute
Notable alumni
Links