 Irish Film Board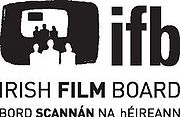 The Irish Film Board
is Ireland's national film agency and major film funding body. It was recommended for abolition by the Special Group on Public Service Numbers and Expenditure Programmes in 2009.
Formative years
In practice this means providing funds for the development and production of indigenous films, facilitating a relatively constant level in international production activity and providing continuity in pursuing longer term strategic objectives.
The Irish Film Board in its first phase ran from 1980 to 1987 and made a crucial contribution to Irish film-making culture and activity producing such works as 'Eat the Peach' (Peter Ormrod), 'Reefer and the Model' (Joe Commerford), 'Anne Devlin' (Pat Murphy) and 'Angel' (Neil Jordan). After the infamous closure of the Irish Film Board in 1987, Irish stories and filmmakers continued to break through with considerable international success 'My Left Foot' (Jim Sheridan), 'The Crying Game' (Neil Jordan), 'The Commitments' (Alan Parker) all made with non-Irish finance. The success of these projects coupled with intensive local lobbying led to the re-establishment of the Irish Film Board in 1993.
The current Board was reconstituted in 1993 by the Minister for Arts, Culture and the Gaeltacht Michael D. Higgins who said "The whole reasoning behind my decision to develop the industry by means of a two-pronged approach — namely, the reactivation of the Irish Film Board and my proposals in relation to independent television production contained in the Broadcasting Authority (Amendment) Bill, 1993 — is precisely to exploit the technical facilities available in Ireland at present and the imaginative and creative skills which exist in that industry which have been underemployed" (Minister for Arts, Culture and Gaeltacht, Michael D. Higgins, Dáil Éireann - Volume 429 - 29 April 1993)
The Board was established under the Chairmanship of
Lelia Doolan
Lelia Doolan
Lelia Doolan, is an Irish producer.Doolan was born in Cork in 1934. She studied French and German at University College Dublin, where she won a scholarship to study at the Brecht Theatre in Germany....
who said "The existence of an energetic and imaginative film activity underpins the continuation and development of an Irish identity. This identity is neither narrow nor isolationist. It welcomes and accepts all cultural forms as stimulus and material for its own making. It is open to life and experience from every corner of the globe. Above all, it remembers the audience as source and focus for its work' (Irish Film Board, Annual Review 1993).
International recognition for Irish films and talent
The Board from 1993 to 2004 supported an indigenous industry which produced over 100 feature films many of which gained much success both critically and commercially. Irish film talent was recognized internationally and industry collaboration of Irish producers, writers and directors was well underway producing such work as
Ailsa
(1993),
I Went Down
(1997),
About Adam
(1999),
Disco Pigs
(2000),
Intermission
(2003),
The Magdalene Sisters
(2003),
Omagh
(2004),
Man about Dog
(2004) and other nationally and internationally acclaimed films.
During this period Irish Film Board supported films received much international recognition picking up major awards at all of the A-list international film festivals. Irish films won the following awards:
• Best Director at Cannes (
The General
),
• Golden Bear at Berlin (
Bloody Sunday
),
• Best Director and Best Screenplay at San Sebastian (
I Went Down
),
• World Cinema Award at Sundance (
Bloody Sunday
),
• Golden Lion at Venice (
Magdelene Sisters
),
• Discovery Award at Toronto (
Bloody Sunday
and
Omagh
)
• BAFTA award (
Omagh
),
• Academy Award nominations for animated shorts '50% Grey' and 'Give Up Yer 'Oul Sins' (2002)
• Academy Award for Best Short Film (
Six Shooter
)
During this period the Irish Film 'Intermission' grossed over €2 million at Irish Box Office in 2003 and in 2004 'Man About Dog' grossed over €2.5 million at Irish Box Office proving there was a domestic audience for Irish films.
As critical mass was being built, new Irish Screen talent was also finding recognition internationally with talent such as Colin Farrell, Cillian Murphy, Brendan Gleeson and Damien O Donnell all receiving international acclaim at this time, having begun their careers on Irish Film Board supported projects,
International production
From 1994–2004 there were high levels of international film production choosing Ireland as a location for filming as a result of the Irish tax incentive for film and television Section 35, which became Section 481 of the Taxes Consolidated Act, in 1999. Ireland was innovative in introducing a film production tax incentive making Ireland more competitive for film production than its international competitors. As a result of the high levels of incoming production into Ireland, the craft and skills base of Irish crews improved exponentially creating world class talent who were then also available to work on Irish films. Major international films shot in Ireland during this period include
Braveheart
(1997), and
Reign of Fire
.
The Kilkenny Report
In 1998 the Government launched a 10 year strategy document for the film and television industry entitled 'The Kilkenny Report' under the stewardship of Ossie Kilkenny who subsequently took over Chairmanship of the Board from 2000 to January 2005. The document set out a Government vision for the film industry which was based on industry consolidation. The report urged for the Irish Film Board to be strengthened in order to deliver improved script development, project financing, strategic business development, marketing, training, production expertise, technological foresight and policy development and co-ordination with the television broadcast sector.
The Department of Arts, Sport and Tourism then commissioned Olsberg SPI and BDO Simpson Xavier to review specifically the recommendations on the Irish Film Board. The review concluded that the IFB needed to be strengthened and the staffing needed to be increased in order to develop the industry further. In response to the Kilkenny Report the Irish Film Board set out its vision in a report entitled 'Strategy and Structure 2001–2005'. This plan articulated a vision for a second phases of growth for the Irish film industry, building on what the industry had achieved over the previous 15 years.
The staffing was expanded to 16 which is staff the current level of staffing at the agency and was divided into three units 'production and development', 'business affairs' and 'marketing and communications', which included the subsumed Irish Film Commission.
The Kilkenny Report (via recommendation 17) placed the Irish Film Board at the centre of many of the key recommendations in the report. These recommendations include the following points which were undertaken by the Board in the period from 2001 to 2005. They were as follows:
• An increased focus and emphasis on script development (2002)
• A low-budget initiative enabling indigenous Irish production to flourish (2002)
• The creation of a new marketing unit subsuming the old Screen Commission so that all marketing activities sat under the one roof.
• In 2003 the Irish Film Board was also involved in inputting into a policy for the new on-coming digital age and commissioned a report entitled 'Irish Film : The Digital Future', by PriceWaterhouseCoopers.(March 2003)
• In 2003 the Irish Film Board and the Arts council collaborated on the Cultural Cinema Consortium which has produced the current Lighthouse and is still an active partnership. (August 2003)
• One of the most important and crucial initiatives of the Board in this period was the Company Development Initiative (CDI) in 2001/2002. This initiative which was a response to an identified need for more companies of scale.
• In 2001 Ireland ratified the European Convention of Cinematagraphic Co-production enabling European co-production and in particular UK/Ireland co-production became the mainstay of film financing. (August 2001)
• In 2004 in response to the threatened abolition of Section 481 the Board commissioned a report 'Review of Section 481 of the Taxes Consolidated Act 1997' with the Department of Arts, Sports and Tourism. The Film incentive was maintained after much intensive industry lobbying.
• Film Production expenditure was at an all time high in 2003 at over €100 million with the Disney production of
King Arthur, In America, Veronica Guerin, Asylum,
and
Laws of Attraction
The chairs of the Irish Film Board during this time were Lelia Doolan (Chair 1993–1997), Louis Marcus (1997–1999), Ann O'Connell (Acting Chair 1999), Ossie Kilkenny (1999–2005).
Objectives
The Irish Film Board develops and supports the indigenous industry as well as supporting the promoting Ireland as a location for filmmaking and in doing so providing a structure which upskills local crew, provides additional employment opportunities for cast and underpins infrastructure.
Industry Value
A survey carried out by PWC in 2008 reveals that the Irish audio visual sector is valued at over €557.3 million, employs over 6,000 individuals and represents 0.3% of Gross Domestic Product (GDP).
Board Members
In January 2005 the Board rotated to the following membership James Morris (Chair),
Alan Gilsenan
Alan Gilsenan
Alan Gilsenan, Irish writer, director and film-maker.A graduate of Trinity College, Dublin - he won First Class Honours in Modern English and Sociology - Gilsenan received the inaugural A.J. Leventhal Scholarship...
, Tristan Orpen Lynch, Margaret MacCarthy Macintyre, Lesley Mc Kimm, Kevin Moriarty and Kirsten Sheridan. In 2009 the board member changed again with Alan Gilsenan and Margaret MacCarthy Macintyre stepping down and new board members Barry Grace and Johnny Gogan appointed. The board is in place until 2012.
Funding
The Irish Film Board is under the aegis of Department of Arts, Sport and Tourism. The annual budget for the IFB is decided by Dáil hÉireann and had a total capital budget of €20.4 million in 2009. The IFB provides funding for the development, production and distribution of Irish feature films, documentaries and short films.
Feature Films
2008 was a record for indigenous production activity with a slate of 25 Irish films having gone into production. Many major Irish stars, who have achieved much international success, all returned home to work on Irish films such as Colin Farrell, Neil Jordan, Cillian Murphy, Brendan Gleeson, Liam Neeson, Aidan Gillen, Conor McPherson, Ardal O'Hanlon and Colm Meaney. As a result there are a range of exciting new Irish films to look forward to in the coming months include
Ondine
directed by Neil Jordan,
Triage
starring Colin Farrell,
Perrier's Bounty
starring Cillian Murphy and Brendan Gleeson, and
The Wake Wood
starring Aidan Gillen and Eva Birthistle. The animated film
The Secret of Kells
(
Tomm Moore
Tomm Moore
Tomm Moore is an Irish illustrator, comics artist and filmmaker. He is co-founder of Cartoon Saloon, an animation studio and production company, based in Kilkenny, Ireland...
) was released earlier this year and recently won the audience award at the Edinburgh Film Festival – the first ever animated film to win this prize and the audience award at the Annecy Film Festival, one of the most important animation film festivals in the world.
Over the past few years. There have been a large number of successful Irish films not funded by the Irish film board. Some of the films include:
Hunger
, winner at Cannes and Venice,
Cré na Cille
, IFTA nominated, the Emmy winning documentary
Home
,
WC
, winner best foreign film at the 2009 Las Vegas film festival,
Satellites and Meteorites
, winner Jury award at Ft. Lauderdale International Film Festival,
Situations Vacant
, picked up for worldwide distribution by High Point Films,
Anton
, winner of IFTA Award and picked up for worldwide distribution,
8.5 hours
, winner of many film festival awards,
The Solution, Bloom
(Bloom received IFB completion funding only ). Some of these films have eclipsed many IFB funded films in distribution and sales worldwide not to mention international film festival screenings.
Animation
The Irish Film Board is a major funder of the animation sector which is a growing digital sector of the film and television industries, crossing traditional content and story development with new technologies. To date the Irish Film Board has provided support for a number of long form Irish animation projects which are being co-produced with multiple international partners and delivering significant employment and export outcomes to the Irish sector. Projects include
The Secret of Kells
, produced by Cartoon Saloon, which won the Audience Award at both the Edinburgh Film Festival and the Annecy Film Festival.
Fifty Per Cent Grey
was nominated for an Academy award for best short film Animated in 2002. It wasn't funded by the IFB.
Creative Documentary
The Irish Film Board places a strong emphasis on full length feature creative documentary.
International Recognition for IFB Funded Films
In the period from 2005 Irish Film continued achieving recognition on the International arena:
•
The Wind that Shakes the Barley
-- Palme d'Or Cannes Film Festival– 2005'
•
Six Shooter
--Academy Award for Best Short Film – 2006
•
Once
-- Audience Award - Sundance Film Festival, – 2007
•
Oscar
--Winner Best Song- 2008
•
Garage
-- Cannes Film Festival, CICAE Arts and Essai Cinema Prize - 2007
• Joan Bergin, Best Costume Design –
The Tudors
Emmy Awards – 2007
• Consolata Boyle, Best Costume Design Oscar Nomination
The Queen
- 2007
• Seamus Mc Garvey, Best Cinematographer Oscar Nomination
Atonement
- 2008
•
Once
– Grosses over $12 million in US
•
In Bruges
- Colin Farrell Golden Globe Award for Best Actor in a Comedy or Musical)
•
Eden
– Eileen Walsh Audience Award Best Actress Tribeca Film Festival 2008
•
The Eclipse
– Ciaran Hinds Audience Award Best Actor Tribeca Film Festival 2009
New Talent Development
Short Films are a vital platform for talent and the Irish Film Board provides funding for a wide rane of short film schemes including Short Shorts, Signatures, Reality Bites, Frameworks and Virtual Cinema. Irish short films have achieved much success over the last few years with highlights being an Best Short Film Oscar nomination for "New Boy" in 2009 and two Best European Short film awards for "Frankie" in 2008 and "Undressing My Mother" in 2006.
The Catalyst Project low budget feature film scheme which was devised in 2007 in partnership with Screen Training Ireland, BCI, Filmbase and TV3 funded three low budget feature film from first time filmmakers. The scheme aims to ensure that up and coming directors have an opportunity to direct their first feature film.
Irish Film Board in the US
In late 2006, the IFB opened an office in Los Angeles to market Ireland as a film and TV location in the heart of Hollywood. The role of the IFB US office in Los Angeles is to better facilitate inward production from the key US market and provide a focal point for Irish talent in the US.
Irish Film Channel
In early 2008 the Irish Film Board secured part of the multi-plex to be reserved for an Irish Film Channel and this was written into the Broadcasting Bill in 2008. This will provide an opportunity for Irish audiences to see Irish films which have passed their commercial cycle. It will also provide a platform for education and films on the curriculum.
Future
The Irish Film Channel
(
Bealach Scannán na hÉireann
in
Irish
Irish language
Irish , also known as Irish Gaelic, is a Goidelic language of the Indo-European language family, originating in Ireland and historically spoken by the Irish people. Irish is now spoken as a first language by a minority of Irish people, as well as being a second language of a larger proportion of...
) is a proposed free-to-air
public television channel
Public broadcasting
Public broadcasting includes radio, television and other electronic media outlets whose primary mission is public service. Public broadcasters receive funding from diverse sources including license fees, individual contributions, public financing and commercial financing.Public broadcasting may be...
to launch in the
Republic of Ireland
Republic of Ireland
Ireland , described as the Republic of Ireland , is a sovereign state in Europe occupying approximately five-sixths of the island of the same name. Its capital is Dublin. Ireland, which had a population of 4.58 million in 2011, is a constitutional republic governed as a parliamentary democracy,...
in 2009. It was formally announced by the Minister for Communications, Energy and Natural Resources,
Eamon Ryan
Eamon Ryan
Eamon Ryan is an Irish politician and leader of the Irish Green Party. He was a Teachta Dála for the Dublin South constituency from 2002 to 2011, and served as Minister for Communications, Energy and Natural Resources from 2007 to 2011....
, on 15 May 2008. The concept for the channel came from Bord Scannán na hÉireann. The channel will air
Irish
Ireland
Ireland is an island to the northwest of continental Europe. It is the third-largest island in Europe and the twentieth-largest island on Earth...
, European and International cinema, with a strong emphasis on Irish productions. It has been proposed that channel will initially air three films per day on the channel on a regular basis seven days a week. The channel will air commercials under changes to the
Broadcasting Bill 2008
Broadcasting Bill 2008
The Broadcasting Act 2009 is an Act of the Oireachtas of Ireland. It was signed into law on 12 July 2009, although the provisions relating to the establishment of the new Broadcasting Authority of Ireland did not come into force until a Statutory Instrument was made giving them effect on 30...
but they will not be during the films. The addition of a new
television
Television in Ireland
Digital terrestrial television within the Republic of Ireland, known as Saorview, was launched on 27 May 2011. This service will effectively replace the current analogue terrestrial television system, which uses System I with 625 lines and the PAL colour standard, with NICAM digital stereo sound...
channel falls in line with the launch of the national free-to-air digital terrestrial and satellite service that is yet to be named and is scheduled to launch in late 2009.
The new film channel is just one of the new proposed channels to launch in 2009; on the same day the
Houses of the Oireachtas Channel
Houses of the Oireachtas Channel
Houses of the Oireachtas Channel or informally Oireachtas TV is a public service broadcaster for the two houses of the Oireachtas . The channel was created under the Broadcasting Act 2009 for broadcast on the proposed roll out of Irish Digital Terrestrial Television...
was also announced. However it may not come into operation until 2012 due to budgetary restraints impacting upon Government Department funding.
In Production
Niko & The Way to the Stars - (funding)
Grace O'Malley - (funding)
Alarm - Production Company (funding)
The Daisy Chain - (funding)
Our Wonderful Home - (funding)
Selected Past Productions
Fight or Flight (documentary)

Fight or Flight (documentary)

Fight or Flight is a 2007 documentary film produced by Peter J McCarthy and directed by McCarthy and Shane Sutton. The film won "Best Foreign Documentary" at the Long Island Film Festival as well as "Best Documentary" at festivals in Hamburg, Toronto and California...


(funding)
32A - (funding)
Killinaskully - (funding)
Murphy's Law (funding)
You Looking at Me? (funding)
Rory O'Shea Was Here (funding)
Between the Canals

Between the Canals

-Plot:The film follows three small-time criminals as they pinball their way about Dublin on a boozy Saint Patrick's Day. Liam is plotting an escape from minor villainy...



External links