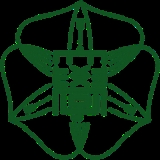 Hokkaido University
Hokkaido University is one of the most prestigious universities in Japan. It can be seen in the several rankings such as shown below.
General Rankings
The university has been ranked 9th, 10th and 14th in 2008, 2009 and 2010 respectively in the ranking "
Truly Strong Universities
Truly Strong Universities
The Truly Strong Universities is a ranking of the Japan's top 100 universities by Toyo Keizai, released annually in October on its business magazine "Toyo Keizai"....
" by
Toyo Keizai
Toyo Keizai
is a book and magazine publisher specializing in politics, economics and business, based in Tokyo, Japan.The company is famous for established in 1895, one of three Japanese leading business magazines ranked with published by Nikkei Business Publications and published by DIAMOND.- External...
. In another ranking, Japanese prep school Kawaijuku ranked Hokkaido as the 9th best university in Japan.
In 2011,
QS World University Rankings
QS World University Rankings
The QS World University Rankings is a ranking of the world's top 500 universities by Quacquarelli Symonds using a method that has published annually since 2004....
ranked Hokkaido University 139th in the world. Its subject rankings were: 158th in Engineering & IT, 204th in Life Sciences & Biomedicine, and 133rd in Natural Sciences.
Research Performance
Hokkaido is one of the top research institutions in Japan. According to
Thomson Reuters
Thomson Reuters
Thomson Reuters Corporation is a provider of information for the world's businesses and professionals and is created by the Thomson Corporation's purchase of Reuters Group on 17 April 2008. Thomson Reuters is headquartered at 3 Times Square, New York City, USA...
, Hokkaido is the 6th best research university in Japan. Its research standard is especially high in Materials Science (7th in Japan, 86th in the world), Chemistry (8th in Japan, 52nd in the world), and Biology & Biochemistry (6th in Japan, 104th in the world).