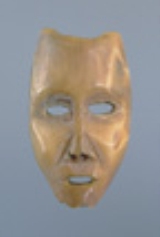 History of Canada
The
history of Canada
covers the period from the arrival of Paleo-Indians thousands of years ago to the present day. Canada has been inhabited for millennia by distinctive groups of
Aboriginal peoples
Aboriginal peoples in Canada
Aboriginal peoples in Canada comprise the First Nations, Inuit and Métis. The descriptors "Indian" and "Eskimo" have fallen into disuse in Canada and are commonly considered pejorative....
, among whom evolved trade networks, spiritual beliefs, and social hierarchies. Some of these civilizations had long faded by the time of the first
European arrivals
European colonization of the Americas
The start of the European colonization of the Americas is typically dated to 1492. The first Europeans to reach the Americas were the Vikings during the 11th century, who established several colonies in Greenland and one short-lived settlement in present day Newfoundland...
and have been discovered through
archaeological
investigations.