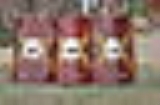 Hadrian's Wall
Hadrian's Wall
was a defensive fortification in
Roman Britain
Roman Britain
Roman Britain was the part of the island of Great Britain controlled by the Roman Empire from AD 43 until ca. AD 410.The Romans referred to the imperial province as Britannia, which eventually comprised all of the island of Great Britain south of the fluid frontier with Caledonia...
. Begun in AD 122, during the rule of emperor
Hadrian
Hadrian
Hadrian , was Roman Emperor from 117 to 138. He is best known for building Hadrian's Wall, which marked the northern limit of Roman Britain. In Rome, he re-built the Pantheon and constructed the Temple of Venus and Roma. In addition to being emperor, Hadrian was a humanist and was philhellene in...
, it was the first of two fortifications built across Great Britain, the second being the
Antonine Wall
Antonine Wall
The Antonine Wall is a stone and turf fortification built by the Romans across what is now the Central Belt of Scotland, between the Firth of Forth and the Firth of Clyde. Representing the northernmost frontier barrier of the Roman Empire, it spanned approximately 39 miles and was about ten feet ...
, lesser known of the two because its physical remains are less evident today.
The wall was the most heavily fortified border in the Empire. In addition to its role as a military fortification, it is thought that many of the gates through the wall would have served as
customs
Customs
Customs is an authority or agency in a country responsible for collecting and safeguarding customs duties and for controlling the flow of goods including animals, transports, personal effects and hazardous items in and out of a country...
posts to allow trade and levy taxation.
A significant portion of the wall still exists, particularly the mid-section, and for much of its length the wall can be followed on foot by
Hadrian's Wall Path
Hadrian's Wall Path
The Hadrian's Wall Path is a long distance footpath in the north of England, which became the 15th National Trail in 2003. It runs for , from Wallsend on the east coast of Great Britain to Bowness-on-Solway on the west coast. The path runs through urban areas, and over moors...
or by cycle on National Cycle Route 72.