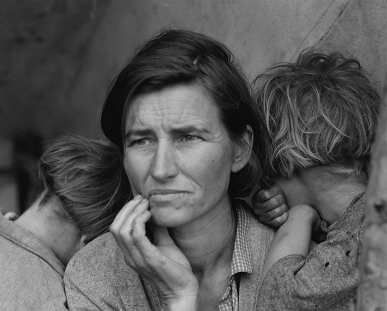 Great Depression
The
Great Depression
was a severe worldwide
economic depression
Depression (economics)
In economics, a depression is a sustained, long-term downturn in economic activity in one or more economies. It is a more severe downturn than a recession, which is seen by some economists as part of the modern business cycle....
in the decade preceding
World War II
World War II
World War II, or the Second World War , was a global conflict lasting from 1939 to 1945, involving most of the world's nations—including all of the great powers—eventually forming two opposing military alliances: the Allies and the Axis...
. The timing of the Great Depression varied across nations, but in most countries it started in about 1929 and lasted until the late 1930s or early 1940s. It was the longest, most widespread, and deepest depression of the 20th century.
In the 21st century, the Great Depression is commonly used as an example of how far the world's economy can decline.