 Fox Faith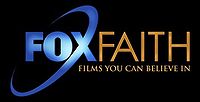 Fox Faith
is a brand of film studio
Twentieth Century Fox
20th Century Fox
Twentieth Century Fox Film Corporation — also known as 20th Century Fox, or simply 20th or Fox — is one of the six major American film studios...
targeting
evangelical Christians
Evangelicalism
Evangelicalism is a Protestant Christian movement which began in Great Britain in the 1730s and gained popularity in the United States during the series of Great Awakenings of the 18th and 19th century.Its key commitments are:...
. Established under
Fox's video division
20th Century Fox Home Entertainment
20th Century Fox Home Entertainment is the home video distribution arm of the 20th Century Fox film studio. It was established in 1976 as Magnetic Video Corporation, and later as 20th Century Fox Video, CBS/Fox Video and FoxVideo, Inc....
, Fox Faith acquires independent Christian-themed films for theatrical and video release. Fox describes Fox Faith titles as "morally-driven, family-friendly programming," and requires them to "have overt Christian [c]ontent or be derived from the work of a Christian author."
Its theatrical releases are by arrangement with the
AMC Theatres
AMC Theatres
AMC Theatres , officially known as AMC Entertainment, Inc., is the second largest movie theater chain in North America with 5,325 screens, second only to Regal Entertainment Group, and one of the United States's four national cinema chains AMC Theatres (American Multi-Cinema), officially known as...
and
Carmike Cinemas
Carmike Cinemas
Carmike Cinemas Inc. is a motion picture exhibitor headquartered in Columbus, Georgia in the United States of America. As of December 31, 2010 it operates or has an interest in 239 theaters with 2,236 screens in 35 states, making it the fourth largest theatre company in the United States.Carmike...
chains, and will mostly be
digital releases
Digital cinema
Digital cinema refers to the use of digital technology to distribute and project motion pictures. A movie can be distributed via hard drives, optical disks or satellite and projected using a digital projector instead of a conventional film projector...
.
The New York Times
The New York Times
The New York Times is an American daily newspaper founded and continuously published in New York City since 1851. The New York Times has won 106 Pulitzer Prizes, the most of any news organization...
said of Fox Faith's most widely distributed release,
The Ultimate Gift
The Ultimate Gift
The Ultimate Gift is a film based on author Jim Stovall's bestselling novel released on March 9, 2007 in 816 theaters in the USA. The film was not well attended in the USA and produced low box office receipts, though DVD sales were quite high in relation to its theatrical receipts.-Plot:When his...
: "While it's always fun when Hollywood aims to instruct us in the spiritual pitfalls of filthy lucre, perhaps insulting the artistic sensibilities of Christian audiences isn't the best way to get them into the multiplex."
Films
Thr3e

Thr3e (film)

Thr3e is a 2006 film adaptation of the novel of the same name by Ted Dekker.-Synopsis:Jennifer Peters attempts to save her brother Roy, who has been abducted by a serial killer. The murderer is known as the Riddle Killer, or R.K., because of how he ties in riddles with his murders...


(2006) (USA) (theatrical)
Love's Abiding Joy

Love's Abiding Joy

Love's Abiding Joy is a 2006 Christian Drama made for TV movie based on a series of books by Janette Oke. It was directed by Michael Landon Jr. and stars Erin Cottrell and Logan Bartholomew...


(2006) ... Distributor (2006) (USA) (theatrical)
One Night with the King

One Night with the King

One Night with the King is a historical epic film that was released in 2006 in the United States. Based on the novel Hadassah: One Night with the King by Tommy Tenney and Mark Andrew Olsen, One Night with the King is a dramatization of the Old Testament Bible story of Esther, who risked her life by...


(2006) ... Distributor (2006) (USA) (theatrical)
The Last Sin Eater

The Last Sin Eater (film)

The Last Sin Eater is an American movie released on February 9, 2007, directed by Michael Landon Jr. and distributed by Fox Faith. It is based on the 1998 novel of the same name by Francine Rivers. It was produced by Believe Pictures.-Plot:...


(February 9, 2007) ... Distributor (2007) (USA) (theatrical)
The Ultimate Gift (March 9, 2007) (USA) (theatrical)
The Final Inquiry (2006) (a.k.a. The Inquiry / L'Inchiesta) ... Distributor (2007) (USA) (theatrical)
Moondance Alexander

Moondance Alexander

Moondance Alexander is a comedy/drama directed by Michael Damian and written by Janeen Damian. The film was released in North America in October, 2007. The story is set in Colorado and is based on actual events from the life of Janeen Damian. It stars Kay Panabaker as the title character and Lori...


(2007) ... Distributor (2007) (USA) (theatrical)
Saving Sarah Cain

Saving Sarah Cain

Saving Sarah Cain is a 2007 film based on Beverly Lewis' 2000 novel The Redemption of Sarah Cain. The film premiered August 19, 2007 on Lifetime Television. The film is distributed by Believe Pictures and stars Lisa Pepper, Elliott Gould, Tess Harper, Soren Fulton, Danielle Chuchran, Abigail Mason,...


(2007) ... Distributor (2007) (USA) (theatrical)
A Good Man Is Hard to Find

A Good Man Is Hard To Find

A Good Man Is Hard to Find and Other Stories is a collection of short stories by American author Flannery O'Connor. The collection was first published in 1955...


(2008) (V) ... Distributor (2008) (USA) (all media)
Ace of Hearts

Ace of Hearts (film)

Ace of Hearts is a 2008 film directed by David Mackay.-Plot:The film is about a K-9 dog named Ace. The police are trying to catch a robber whom they and the media nickname "Goliath". One day, the police and the dogs are on the track of Torco. Ace's trainer, Daniel, allows Ace to take down Torco....


(2008) ... Distributor (2008) (USA) (Theatrical)
Mama, I Want to Sing!

Mama, I Want to Sing!

Mama, I Want to Sing! is an upcoming American musical film written and directed by Charles Randolph-Wright, produced by Vision Films and CodeBlack Entertainment, and distributed by 20th Century Fox's Fox Faith division...


(2009) ... Distributor (2008) (USA) (all media)
External links