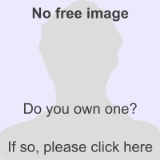 Eric Roth
Eric Roth
is an American screenwriter. He won the
Oscar for Best Adapted Screenplay
Academy Award for Writing Adapted Screenplay
The Academy Award for Writing Adapted Screenplay is one of the Academy Awards, the most prominent film awards in the United States. It is awarded each year to the writer of a screenplay adapted from another source...
for
Forrest Gump
Forrest Gump
Forrest Gump is a 1994 American epic comedy-drama romance film based on the 1986 novel of the same name by Winston Groom. The film was directed by Robert Zemeckis, starring Tom Hanks, Robin Wright and Gary Sinise...
(1994). He also co-wrote the screenplay for
Michael Mann
Michael Mann (film director)
Michael Kenneth Mann is an American film director, screenwriter, and producer. For his work, he has received nominations from international organizations and juries, including those at the British Academy of Film and Television Arts, Cannes and the Academy of Motion Picture Arts and Sciences...
's
The Insider
The Insider (film)
The Insider is a 1999 film based on the true story of a 60 Minutes television series segment, as seen through the eyes of a real tobacco executive, Jeffrey Wigand. The 60 Minutes story originally aired in November 1995 in an altered form because of objections by CBS' then-owner, Laurence Tisch, who...
(1999), the
Steven Spielberg
Steven Spielberg
Steven Allan Spielberg KBE is an American film director, screenwriter, producer, video game designer, and studio entrepreneur. In a career of more than four decades, Spielberg's films have covered many themes and genres. Spielberg's early science-fiction and adventure films were seen as an...
film
Munich
Munich (film)
Munich is a 2005 historical fiction film about the Israeli government's secret retaliation attacks after the massacre of Israeli athletes by the Black September terrorist group during the 1972 Summer Olympics. The film stars Eric Bana and was produced and directed by Steven Spielberg...
(2005), and
David Fincher
David Fincher
David Andrew Leo Fincher is an American film and music video director. Known for his dark and stylish thrillers, such as Seven , The Game , Fight Club , Panic Room , and Zodiac , Fincher received Academy Award nominations for Best Director for his 2008 film The Curious Case of Benjamin Button and...
's film
The Curious Case of Benjamin Button
The Curious Case of Benjamin Button (film)
The Curious Case of Benjamin Button is a 2008 American fantasy-drama film directed by David Fincher. The screenplay by Eric Roth and Robin Swicord is loosely based on the 1922 short story of the same name by F. Scott Fitzgerald...
(2008), all of which were nominated for Oscars.
Roth was born in New York City, New York, the son of Miriam "Mimi", a teacher, studio executive, and radio writer, and Leon Roth, a university teacher and film producer. He has a
Master of Fine Arts
Master of Fine Arts
A Master of Fine Arts is a graduate degree typically requiring 2–3 years of postgraduate study beyond the bachelor's degree , although the term of study will vary by country or by university. The MFA is usually awarded in visual arts, creative writing, filmmaking, dance, or theatre/performing arts...
(MFA) from UCLA Film School as well as a degree from
University of California, Santa Barbara
University of California, Santa Barbara
The University of California, Santa Barbara, commonly known as UCSB or UC Santa Barbara, is a public research university and one of the 10 general campuses of the University of California system. The main campus is located on a site in Goleta, California, from Santa Barbara and northwest of Los...
.
Filmography
Madoff Fraud
Roth is one of the investors defrauded by
Bernard Madoff
Bernard Madoff
Bernard Lawrence "Bernie" Madoff is a former American businessman, stockbroker, investment advisor, and financier. He is the former non-executive chairman of the NASDAQ stock market, and the admitted operator of a Ponzi scheme that is considered to be the largest financial fraud in U.S...
in a "
Ponzi Scheme
Ponzi scheme
A Ponzi scheme is a fraudulent investment operation that pays returns to its investors from their own money or the money paid by subsequent investors, rather than from any actual profit earned by the individual or organization running the operation...
" via
Stanley Chais
Stanley Chais
Stanley Chais , was a Beverly Hills, California investment advisor who operated "feeder funds" which collected money for funds related to the Madoff investment scandal. He was born in Bronx, New York....
. He stated that his losses were heavy and he has lost his retirement money, although the full extent is unknown. As a result of the fraud and the associated losses, Roth is suing the estate of Chais, who died on September 26, 2010. Roth is rumored to be writing a screenplay dealing with the Madoff-Chais scandal.
External links