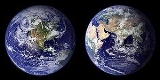 Environmental science
Environmental science
is an interdisciplinary academic field that integrates physical and biological sciences, (including but not limited to
Ecology
Ecology
Ecology is the scientific study of the relations that living organisms have with respect to each other and their natural environment. Variables of interest to ecologists include the composition, distribution, amount , number, and changing states of organisms within and among ecosystems...
,
Physics
Physics
Physics is a natural science that involves the study of matter and its motion through spacetime, along with related concepts such as energy and force. More broadly, it is the general analysis of nature, conducted in order to understand how the universe behaves.Physics is one of the oldest academic...
,
Chemistry
Chemistry
Chemistry is the science of matter, especially its chemical reactions, but also its composition, structure and properties. Chemistry is concerned with atoms and their interactions with other atoms, and particularly with the properties of chemical bonds....
,
Biology
Biology
Biology is a natural science concerned with the study of life and living organisms, including their structure, function, growth, origin, evolution, distribution, and taxonomy. Biology is a vast subject containing many subdivisions, topics, and disciplines...
,
Soil Science
Soil science
Soil science is the study of soil as a natural resource on the surface of the earth including soil formation, classification and mapping; physical, chemical, biological, and fertility properties of soils; and these properties in relation to the use and management of soils.Sometimes terms which...
,
Geology
Geology
Geology is the science comprising the study of solid Earth, the rocks of which it is composed, and the processes by which it evolves. Geology gives insight into the history of the Earth, as it provides the primary evidence for plate tectonics, the evolutionary history of life, and past climates...
, Atmospheric Science and
Geography
Geography
Geography is the science that studies the lands, features, inhabitants, and phenomena of Earth. A literal translation would be "to describe or write about the Earth". The first person to use the word "geography" was Eratosthenes...
) to the study of the environment, and the solution of environmental problems. Environmental science provides an integrated, quantitative, and interdisciplinary approach to the study of environmental systems.
Related areas of study include
environmental studies
Environmental studies
Environmental studies is the academic field which systematically studies human interaction with the environment. It is a broad interdisciplinary field of study that includes the natural environment, built environment, and the sets of relationships between them...
and
environmental engineering
Environmental engineering
Environmental engineering is the application of science and engineering principles to improve the natural environment , to provide healthy water, air, and land for human habitation and for other organisms, and to remediate polluted sites...
.