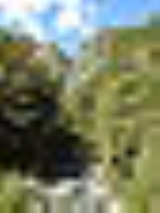 Ecotourism
Ecotourism
is a form of
tourism
Tourism
Tourism is travel for recreational, leisure or business purposes. The World Tourism Organization defines tourists as people "traveling to and staying in places outside their usual environment for not more than one consecutive year for leisure, business and other purposes".Tourism has become a...
visiting fragile, pristine, and usually protected areas, intended as a low impact and often small scale alternative to standard commercial tourism. Its purpose may be to educate the traveler, to provide funds for ecological conservation, to directly benefit the
economic development
Economic development
Economic development generally refers to the sustained, concerted actions of policymakers and communities that promote the standard of living and economic health of a specific area...
and political empowerment of local communities, or to foster respect for different cultures and for
human rights
Human rights
Human rights are "commonly understood as inalienable fundamental rights to which a person is inherently entitled simply because she or he is a human being." Human rights are thus conceived as universal and egalitarian . These rights may exist as natural rights or as legal rights, in both national...
.