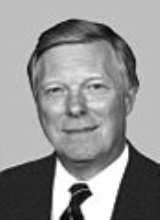 Dick Gephardt
Richard Andrew "Dick" Gephardt
(ˈɡɛp.hɑrt; born January 31, 1941) is a lobbyist and former prominent American politician of the
Democratic Party
Democratic Party (United States)
The Democratic Party is one of two major contemporary political parties in the United States, along with the Republican Party. The party's socially liberal and progressive platform is largely considered center-left in the U.S. political spectrum. The party has the lengthiest record of continuous...
. Gephardt served as a
U.S. Representative
United States House of Representatives
The United States House of Representatives is one of the two Houses of the United States Congress, the bicameral legislature which also includes the Senate.The composition and powers of the House are established in Article One of the Constitution...
from
Missouri
Missouri
Missouri is a US state located in the Midwestern United States, bordered by Iowa, Illinois, Kentucky, Tennessee, Arkansas, Oklahoma, Kansas and Nebraska. With a 2010 population of 5,988,927, Missouri is the 18th most populous state in the nation and the fifth most populous in the Midwest. It...
from January 3, 1977, until January 3, 2005, serving as House Majority Leader from 1989 to 1995, and as Minority Leader from 1995 to 2003. He also ran unsuccessfully for the Democratic nomination for
President of the United States
President of the United States
The President of the United States of America is the head of state and head of government of the United States. The president leads the executive branch of the federal government and is the commander-in-chief of the United States Armed Forces....
in 1988 and 2004.
Politics is a substitute for violence.

At the 2004 Missouri Democratic Convention
This president is a miserable failure on foreign policy and on the economy and he's got to be replaced.

In a presidential debate on September 4, 2003