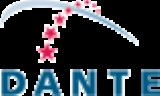 DANTE
Delivery of Advanced Network Technology to Europe
(
DANTE
) is a not-for-profit organisation that plans, builds and operates the international networks that interconnect the various
national research and education network
National Research and Education Network
A National Research and Education Network is a specialised internet service provider dedicated to supporting the needs of the research and education communities within a country....
s in Europe and surrounding regions. It was established 5 July 1993 as a limited liability company owned by Réseaux Associés pour la Recherche Européenne (RARE).
Ownership was transferred to a number of NRENs in 1994 and government agencies, and is based in
Cambridge
Cambridge
The city of Cambridge is a university town and the administrative centre of the county of Cambridgeshire, England. It lies in East Anglia about north of London. Cambridge is at the heart of the high-technology centre known as Silicon Fen – a play on Silicon Valley and the fens surrounding the...
,
United Kingdom
United Kingdom
The United Kingdom of Great Britain and Northern IrelandIn the United Kingdom and Dependencies, other languages have been officially recognised as legitimate autochthonous languages under the European Charter for Regional or Minority Languages...
.
The members are Consortium GARR (Italy) 14%, DFN e.V. (Germany) 14%, HEFCE (United Kingdom) 14%,
RENATER
Renater
RENATER Deployed at the beginning of the 1990's, RENATER provides a national and international connectivity...
(France) 14%,
SURFnet
SURFnet
SURFnet is both the name for the organisation that develops, implements and maintains the national research and education network of the Netherlands as well as the network it operates. As one of the first networks linked to the Internet outside the USA the organisation has taken the lead in the...
(The Netherlands) 9%,
SWITCH
SWITCH Information Technology Services
SWITCH is the manager of the .ch and .li country-code top-level domains for Switzerland and Liechtenstein, respectively. It also manages the educational networks among Swiss universities, and the links to other university networks. It also mirrors open source software .- External links :**...
(Switzerland) 9%,
NORDUnet
NORDUnet
NORDUnet is an international collaboration between the Nordic national computer networks for research and education. The members of NORDUnet are:* SUNET of Sweden* UNINETT of Norway* FUNET of Finland* Forskningsnettet of Denmark* RHnet of Iceland...
(Scandinavia) 7%,
CSIC
CSIC
The Spanish National Research Council is the largest public institution dedicated to research in Spain and the third largest in Europe...
(Spain) 5%,
ARNES
ARNES
ARNES stands for Academic and Research Network of Slovenia. Its main task is development, operation and management of the communication and information network for education and research, and was established as an independent public institution in 1992....
(Slovenia) 2%,
CESNET
CESNET
CESNET is Czech Republic's National Research and Education Network operator. It has been founded in 1996 by universities and the Academy of Sciences of the Czech Republic. Association is a successor of activity CESNET provided by Czech Technical University, started as FESNET in 1992.CESNET has...
(Czech Republic) 2%, FCCN (Portugal) 2%, HUNGARNET (Hungary) 2%,
HEAnet
HEAnet
HEAnet is the Irish NREN; it provides high-speed Internet access to academic institutions in Ireland direct to European and USA networks...
(Ireland) 2%, Ariadnet (Greece) 2%, and RESTENA (Luxembourg) 2%.
DANTE currently operates the
GÉANT2
GEANT
GÉANT is the main European multi-gigabit computer network for research and education purposes...
pan-European backbone network, and previously operated the earlier generation EuropaNET, TEN-34, and TEN-155 networks. It also provides connections to
Abilene
Abilene Network
Abilene Network was a high-performance backbone network created by the Internet2 community in the late 1990s. In 2007 the Abilene Network was retired and upgraded network was known as the "Internet2 Network".-History:...
(United States), ESnet (United States),
CA*net4
CANARIE
CANARIE is a Canadian government-supported non-profit corporation, founded in 1993, which maintains a set of leased wide area network links for the transfer of very large data files. The core network consists of 19000 km of fibre optic cable capable of speeds as high as 100 Gbps but...
(Canada), APAN (Asia-Pacific),
RedCLARA
Clara
Clara is a town on the River Brosna in County Offaly and is the 10th largest town in the midlands of Ireland. The town has a population of 3001 , however a number of well populated housing estates lie outside the town boundary making the actual population higher...
(Latin America),
ERNET
ERNET
Education and Research Network , India is an autonomous scientific society of Ministry of Communication & information technology . ERNET has made a significant contribution to the emergence of networking in the country...
(India),
TENET
Tenet
A tenet is one of the principles on which a belief or theory is based. Tenet may also refer to:* Tenet , a Canadian heavy metal band* Tenet Healthcare, a hospital holding company* Tenet people, an ethnic group in Sudan...
(South Africa), and a number of Mediterranean Region countries (Algeria, Egypt, Israel, Jordan, Lebanon, Morocco, Palestine, Syria, Tunisia and Turkey).