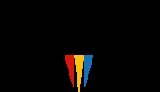 Commonwealth Games
The
Commonwealth Games
is an international,
multi-sport event
Multi-sport event
A multi-sport event is an organized sporting event, often held over multiple days, featuring competition in many different sports between organized teams of athletes from nation-states. The first major, modern, multi-sport event of international significance was the modern Olympic Games.Many...
involving athletes from the
Commonwealth of Nations
Commonwealth of Nations
The Commonwealth of Nations, normally referred to as the Commonwealth and formerly known as the British Commonwealth, is an intergovernmental organisation of fifty-four independent member states...
. The event was first held in 1930 and takes place every four years.
It was initially known as the
British Empire

British Empire

The British Empire comprised the dominions, colonies, protectorates, mandates and other territories ruled or administered by the United Kingdom. It originated with the overseas colonies and trading posts established by England in the late 16th and early 17th centuries. At its height, it was the...


Games
and was renamed to the
British Empire and Commonwealth Games
in 1954 and the
British Commonwealth Games
in 1970, before finally gaining its current title for the 1978 edition.