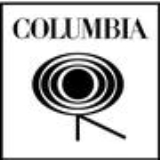 Columbia Records
Columbia Records
is an American
record label
Record label
In the music industry, a record label is a brand and a trademark associated with the marketing of music recordings and music videos. Most commonly, a record label is the company that manages such brands and trademarks, coordinates the production, manufacture, distribution, marketing and promotion,...
, owned by
Japan
Japan
Japan is an island nation in East Asia. Located in the Pacific Ocean, it lies to the east of the Sea of Japan, China, North Korea, South Korea and Russia, stretching from the Sea of Okhotsk in the north to the East China Sea and Taiwan in the south...
's
Sony Music Entertainment
Sony Music Entertainment
Sony Music Entertainment ' is the second-largest global recorded music company of the "big four" record companies and is controlled by Sony Corporation of America, the United States subsidiary of Japan's Sony Corporation....
, operating under the Columbia Music Group with
Aware Records
Aware Records
Aware Records is an American record label, existent to seek unsigned musical artists and expose them to the mainstream media. The label has had success with a range of artists, including John Mayer, Train, Five For Fighting, Mat Kearney and Guster....
. It was founded in 1888, evolving from an earlier enterprise, the American Graphophone Company — successor to the Volta Graphophone Company. Columbia is the oldest brand name in pre-recorded sound, being the first record company to produce pre-recorded records as opposed to blank cylinders. Columbia Records went on to release records by an array of notable singers, instrumentalists and groups.