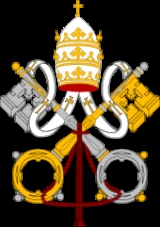 Catholic school
Catholic schools
are maintained
parochial school
Parochial school
A parochial school is a school that provides religious education in addition to conventional education. In a narrower sense, a parochial school is a Christian grammar school or high school which is part of, and run by, a parish.-United Kingdom:...
s or education ministries of the Catholic Church. the Church operates the world's largest non-governmental school system. Catholic schools participate in the evangelizing mission of the Church, integrating religious education as the core subject within their curriculum.
Irish immigration provides the main contribution to the increase in Catholic communities across the globe.