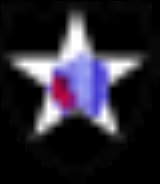 Camp Humphreys
Camp Humphreys
or USAG-H (United States Army Garrison-Humphreys) is a medium-sized
United States Army
United States Army
The United States Army is the main branch of the United States Armed Forces responsible for land-based military operations. It is the largest and oldest established branch of the U.S. military, and is one of seven U.S. uniformed services...
garrison
Military base
A military base is a facility directly owned and operated by or for the military or one of its branches that shelters military equipment and personnel, and facilitates training and operations. In general, a military base provides accommodations for one or more units, but it may also be used as a...
located near
Anjeong-ri
Anjeong-ri
Anjeong-ri is a community located in the southwestern area of Pyeongtaek City, Gyeonggi Province, Republic of Korea. Anjeong-ri is located on the perimeter of USAG Humphreys, a US Army facility undergoing rapid expansion. In 1919, Japan built an airfield in Anjeong-ri...
and south of
Pyeongtaek
Pyeongtaek
Pyeongtaek is a city in Gyeonggi Province, South Korea. Located in the southwestern part of the province, Pyeongtaek was founded as a union of two districts in 940 AD, during the Goryeo dynasty. It was elevated to city status in 1986, and is home to a South Korean naval base and a large...
metropolitan area in
South Korea
South Korea
The Republic of Korea , , is a sovereign state in East Asia, located on the southern portion of the Korean Peninsula. It is neighbored by the People's Republic of China to the west, Japan to the east, North Korea to the north, and the East China Sea and Republic of China to the south...
. Camp Humphreys is located 55 miles south of Seoul and is one of the U.S. Army's fastest growing installations. It is home to Desiderio Army Airfield, one of the busiest overseas airfields with over 60,000 movements annually. In addition to an Army airfield, there are U.S. Army and U.S. Air Force direct support, transportation, and tactical units located there. USAG-H is the home of about 9,500 military personnel, over 1,000 family members, DoD employees, and contractors.
Camp Humphreys is home to the Combat Aviation Brigade, some units of the 2nd Infantry Division, military intelligence units and several other military organizations.
Many Koreans, as well as Korean street signs, still refer to USAG Humphreys by its Korean War airfield name, K-6.
Garrison
The installation covers an area about one mile wide and two miles long.
The post includes a commissary, Exchange (AAFES), post-office, USO, a movie theater that was recognized as best in the Army in 2011, and a food court that contains Subway, Popeye's, Anthony's Pizza, Baskin-Robbins, Krispy Kreme, Starbucks and Taco Bell. There is also a stand alone Burger King and Pizza Hut on post. Navy Federal Credit Union and Bank of America branches are located near the Px. The Px includes an ATM, GNC retail store, a Korean bazaar, barber, and full service beauty parlor.
For recreation, there are three large gymnasiums, including the multi-floor Super Gym with attached parking structure, the Army's largest gymnasium. The gyms feature weight training equipment, Nautilus fitness equipment, treadmills, stationary spinning bikes, basketball courts, racquetball courts, exercise programs and indoor swimming pools. Other sports facilites include a soccer field, softball fields, batting cages, running tracks, tennis courts, a skate park, the Strike Zone Bowling Center, and Augusta West Miniature Golf Course.
There is also a Community Activity Center that hosts shows and awards banquets and a Youth Services Center and Child Development Center.
There are 148 family housing units with many more planned. Most are in one of three towers located near the school and health clinic, and feature two-, three- and four-bedroom dwellings from 1,600 - 1,700 square feet in size. Each unit has a living room and dining area, kitchen, storage room, laundry room, family room, bedrooms, two full baths, and storage space.
Each quarter, the Humphreys commander and directorate heads host a Town Hall Meeting. This open forum allows soldiers, civilians and families who live and work on Humphryes to give suggestions and express concerns about the installion.
Tenant Units
Camp Humphreys houses the Eighth United States Army military confinement facility, which detains soldiers sentenced for no more than a year or until they are transferred to a military prison facility in the United States. There is currently no single major headquarters on the base, but garrison command is exercised by the US Army Installation Management Agency. The United States Eighth Army is the ultimate tactical parent unit for most of the organizations on post.
Current units include the 194th Combat Sustainment Support Battalion, the
501st Military Intelligence Brigade
501st Military Intelligence Brigade (United States)
The 501st Military Intelligence Brigade is a United States Army formation, assigned to the U.S. Army Intelligence and Security Command under the Operational Control of U.S. Forces Korea located in South Korea. The 501st MI Brigade conducts Theater level multi-discipline intelligence, Aerial ISR,...
, the 3rd Military Intelligence Battalion; 532nd Military Intelligence Battalion; 527th Military Intelligence Battalion, the 501st Signal Company, the Combat Aviation Brigade (2nd Infantry Division), the 501st Sustainment Brigade, the 52nd Ordnance Company, the 557th Military Police Company, the 4th Battalion, 58th Aviation Regiment (Airfield Operations), and the United States Army Correctional Activity – Korea.
The 194th Maintenance Battalion was activated May 1, 1970 in the Republic of Korea, providing maintenance and supply support throughout the theatre. The 194th Maintenance Battalion was redesignated as the 194th Combat Sustainment Support Battalion in October 2007.
The 25th Transportation Battalion plans and coordinates transportation support and the movement of personnel and material. On order, it can transition to war, support noncombatant evacuations, and support reception, staging, and onward movement of combat forces.
The 2nd Combat Aviation Brigade conducts theater aviation operations in support of 8th U.S. Army. On order, the brigade provides combat aviation support to the ground component command as an element of the Combined Aviation Force.
The 501st Military Intelligence Brigade supports warfighters by providing indications and early warning of actions by opposing forces who could threaten peace. If hostilities begin, the brigade mission shifts to providing combined, multi-discipline intelligence and force protection support.
The 94th Military Police Battalion establishes and maintains discipline throughout the Republic of Korea. On order, the battalion conducts operational area security and internment and resettlement activities in order to support 8th Army.
A Company, 304th Integrated Signal Battalion, on order, will deploy, install, maintain, and defend tactical communications systems in support of joint, combined, and Army Operations.
B Detachment, 176th Financial Management Company, provides financial management support to 8th Field Army units. On order, it transitions to war and providex joint expeditionary financial management support to enable Commanders to fiscally sustain wartime efforts.
The 19th Military Police Battalion is also housed at Humphreys.
The Camp Humphreys Army Health Clinic provides routine outpatient primary care services to Active Duty Service Members and their families. Dental, optometry, and
Tricare
TRICARE
TRICARE, formerly known as the Civilian Health and Medical Program of the Uniformed Services , is a health care program of the United States Department of Defense Military Health System. TRICARE provides civilian health benefits for military personnel, military retirees, and their dependents,...
Services are located on the second floor of the clinic. Emergency services are available at Good Morning Hospital in Pyeongtaek.
Command Group
Colonel Joseph P. Moore serves as commander of the United States Army Garrison Humphreys.
He is a Distinguished Military Graduate of Virginia Tech and also holds a Master's of Architecture from the school.
Moore is an honor graduate of Presidio of Monterey for foreign language study at the Defense Language Institute and he is fluent in French and German.
He is a previous winner of the United States Arm, Europe's (USAREUR) Directore of Public Works of the Year award.
His awards and decorations include the Defense Meritorious Service Medal, the Meritorious Service Medal, the Army Commendation Medal, the Humanitarian Service Medal, the Army Achievement Medal, the Parachutist Badge, and the Army Engineer Association's de Fleuy Medal.
The senior enlisted soldier on Camp Humphreys is Command Sergeant Major Spencer L. Gray. He holds a bachelor's in human resource administration from Saint Leo University and a master's in the fame field from Webster University.
His awards and decorations include the Bronze Star Medal, the Meritorious Service Medal, the Korean Defense Service Medal, the Armed Forces Expeditionary Medal, the Iraq Campaign Medal, the Global War on Terrorism Service Medal, the Combat Action Badge, the ; German Marksmanship Badge (Silver); and Driver's Badge. He is a recipient of the American Preparedness Defense Award and the Distinguished Instructor's Award.
History
In 1919
Imperial Japanese Army
Imperial Japanese Army
-Foundation:During the Meiji Restoration, the military forces loyal to the Emperor were samurai drawn primarily from the loyalist feudal domains of Satsuma and Chōshū...
soldiers constructed Pyongtaek Airfield. The post was constructed by Korean labor. During the Korean War, Pyeongtaek Airfield was called K-6 after a new runway was being repaired and enhanced by the U.S. Air Force to accommodate U.S. Marine Air Group 12 and the 614th Tactical Control Group. In 1962 it was renamed Camp Humphreys in honor of Chief Warrant Officer 2 Benjamin K. Humphreys, 6th Transportation Company, who died in a helicopter accident nearby. During and after the
Korean War
Korean War
The Korean War was a conventional war between South Korea, supported by the United Nations, and North Korea, supported by the People's Republic of China , with military material aid from the Soviet Union...
, the base was expanded with land from the settlements of Daechuri, Anjeongri, Doojungri, Hamjungri, Naeri, and Dongcahngri.
The Humphreys District Command was activated in 1964 as a separate installation command of the Eighth U.S. Army. In 1974, with the activation of the 19th Support Brigade, this was designated as U.S. Army Garrison, Camp Humphreys. In 1985, it was restructured to support wartime missions and was designated the 23rd Support Group which provided all direct support, supply and maintenance, training aides, and operated the Eighth Army Milk Plant. In 1996, a separate U.S. Army Support Activity USAG-H was activated to provide base operations and community support.
Future
As part of global repositioning efforts, the Department of Defense plans to move the headquarters of
USFK
United States Forces Korea
United States Forces Korea refers to the ground, air and naval divisions of the United States armed forces stationed in South Korea....
and the Eighth U.S. Army headquarters from
Yongsan Garrison
Yongsan Garrison
United States Army Garrison Yongsan is located in Seoul, South Korea and is home to the headquarters for the U.S. military presence in Korea, known as United States Forces Korea , as well as the headquarters for the Eighth United States Army and Installation Management Command Korea Region...
in
Seoul
Seoul
Seoul , officially the Seoul Special City, is the capital and largest metropolis of South Korea. A megacity with a population of over 10 million, it is the largest city proper in the OECD developed world...
, and the headquarters of the 2nd Infantry Division at Camp Red Cloud, to Camp Humphreys in the next few years.
In December 2004, the Korean government agreed to U.S. plans to expand the post from 3,734 acres to 6,585 acres.
In October 2006, Residents of Daechuri and other small villages near Pyeongtaek agreed to a government settlement to leave their homes and allow for the base expansion. According to a Korea Herald article, "The government has agreed to provide the residents with an additional compensation package under which they will receive a $230 grant every month for 10 years along with 26.4 square meters of land in an area being set aside for their relocation. Residents have also been given lump sum compensation averaging $20,000 each which the government claims is between three to four times the current market value of their properties."
In September 2011, ground was broken on the future site of Humphreys Elementary School and Humphreys High School. When finished in July 2013, the schools will accommodate 1,700 students. The elementary school will hold kindergarten through fifth-grade classes and the high school will hold sixth through 12th grades until a new middle school opens the following year. More projects will follow, as Humphreys becomes the primary U.S. military installation in Korea.
External links