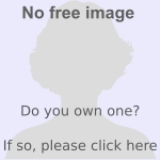 Brooke Mikey Anderson
Brooke Paige "Mikey" Anderson
(born 15 August 1981) is an Australian actress, who has acted in two episodes ("
?
? (Lost)
"?", typically pronounced "Question Mark" is the 46th episode of Lost and the 21st episode of the second season. The episode was directed by Deran Sarafian, and written by Damon Lindelof and Carlton Cuse. It first aired on May 10, 2006 on ABC. The character of Mr. Eko is featured in the episode's...
" and "
Live Together, Die Alone
Live Together, Die Alone
"Live Together, Die Alone" is the second season finale of the ABC television series Lost, consisting of the 23rd and 24th episodes of the second season. It is also the 48th and 49th episodes overall. The episode was written by Damon Lindelof and Carlton Cuse, and directed by Jack Bender. It first...
") of the series
Lost
Lost (TV series)
Lost is an American television series that originally aired on ABC from September 22, 2004 to May 23, 2010, consisting of six seasons. Lost is a drama series that follows the survivors of the crash of a commercial passenger jet flying between Sydney and Los Angeles, on a mysterious tropical island...
.
She also appeared as a child in the Australian soap opera
E Street
E Street
E Street is an Australian television soap opera created by Forrest Redlich and produced by the Ten Network from 1989 to 1993.Whereas Neighbours is set in a middle-class suburb, Home and Away in a seaside town, and Richmond Hill a semi-rural ordinary community, E Street was set in a tough inner-city...
, which aired on the Ten Network from 1989 to 1994. Anderson was written out of the series after writers had trouble coming up with storylines for her character.
Brooke has also had lead roles in an array of independent films such as Self Inflicted, Sum of Existence, Short Side Of Nothing, and Good Chemistry. She is currently directing and co-producing an independent film, Off The Ledge, with her directing partner, Dawn Higganbotham (as of 2007).
Currently Brooke just finished post Production on her Feature Film directorial debut
Off the Ledge
Off the Ledge
Off the Ledge is a 2009 American comedy genre film, with a twist.-Plot:Sex, drugs, alcohol and suicidal tendencies. This ensemble driven dramedy revolves around an eccentric New Year's Eve Party, where the Party-Goers are oblivious to the true atmosphere of pain amid the celebration of "life".As...
under her Production companies Cordova Pictures with Producing Partner Dawn Higginbotham and her Australian Production Company Gala Films. She is also in active development on three feature films; a feature remake, and two pilots. Cordova Pictures will go into Production on the feature film "Passing Through" in late 2008, where Brooke will be also be joining the award winning ensemble cast.
Filmography
Title
Role
Other notes
Off the Ledge

Off the Ledge

Off the Ledge is a 2009 American comedy genre film, with a twist.-Plot:Sex, drugs, alcohol and suicidal tendencies. This ensemble driven dramedy revolves around an eccentric New Year's Eve Party, where the Party-Goers are oblivious to the true atmosphere of pain amid the celebration of "life".As...


FF
Kat (Lead)
Independent Fetaure Film – Brooke also Co-wrote, Produced & Directed)
Animalia TV
Alex (Lead Voice)
40 Episode TV Series on Network 10, PBS

Public Broadcasting Service

The Public Broadcasting Service is an American non-profit public broadcasting television network with 354 member TV stations in the United States which hold collective ownership. Its headquarters is in Arlington, Virginia....


, BBC

BBC

The British Broadcasting Corporation is a British public service broadcaster. Its headquarters is at Broadcasting House in the City of Westminster, London. It is the largest broadcaster in the world, with about 23,000 staff...


etc...
Lost

Lost (TV series)

Lost is an American television series that originally aired on ABC from September 22, 2004 to May 23, 2010, consisting of six seasons. Lost is a drama series that follows the survivors of the crash of a commercial passenger jet flying between Sydney and Los Angeles, on a mysterious tropical island...


TV
Charlotte Malkin (Co-Star)
ABC

American Broadcasting Company

The American Broadcasting Company is an American commercial broadcasting television network. Created in 1943 from the former NBC Blue radio network, ABC is owned by The Walt Disney Company and is part of Disney-ABC Television Group. Its first broadcast on television was in 1948...



Happy Hour TV
Marilyn Monroe (Co-Star)
Fox

Fox Broadcasting Company

Fox Broadcasting Company, commonly referred to as Fox Network or simply Fox , is an American commercial broadcasting television network owned by Fox Entertainment Group, part of Rupert Murdoch's News Corporation. Launched on October 9, 1986, Fox was the highest-rated broadcast network in the...



Forced Entry SF
Brooke's Award Winning Short Film (Wrote, Produced, Directed & Edited)
Good Chemistry FF
Laurie (Lead)
Sum of Existence MOW
Liz Murphy (Lead)
Network 9
Self-Inflicted FF
Amy (Lead)
Short Side of Nothing FF
Talia Baca (Lead)
Written and Directed by Phillip Garcia
In Search for Treasure Island Series" 1 & 2 TV
Jacqui Raymond (Lead)
Network 9
Ocean Girl

Ocean Girl

Ocean Girl is an Australian science fiction TV series aimed for family audiences and starring Marzena Godecki as the lead character...


" Series 3 & 4 TV
Cass Claybourne (Lead)
Network 10
Home and Away

Home and Away

Home and Away is an Australian soap opera that has been produced in Sydney since July 1987 and is airing on the Seven Network since 17 January 1988. It is the second-longest-running drama and most popular soap opera on Australian television...


TV
Hannah Williams (Guest Star)
Network 7
Water Rats

Water Rats (TV series)

Water Rats is an Australian TV police procedural broadcast on the Nine Network from 1996 to 2001. The series was based around the men and women of the Sydney Water Police who fight crime across Sydney Harbour and surrounding locales. The show was set on and around Goat Island in Sydney...


TV
Finn (Guest Star)
Network 9
Glad Rags TV
Lizzie Forbes (Lead)
Network 9
G. P.

G. P.

G.P. was an Australian television series produced by Roadshow, Coote & Carroll for the Australian Broadcasting Corporation between 1989 and 1996.The series was set around a general medical practice in an inner-city suburb...


TV
Sasha (Guest Star)
ABC

ABC Television

ABC Television is a service of the Australian Broadcasting Corporation launched in 1956. As a public broadcasting broadcaster, the ABC provides four non-commercial channels within Australia, and a partially advertising-funded satellite channel overseas....



You, Me and Uncle Bob MOW
Charlie (Lead)
Network 9
A Country Practice

A Country Practice

A Country Practice is an Australian television drama series. One of the longest-running of its kind, produced by James Davern of JNP Productions, it ran on the Seven Network for 1,058 episodes from 18 November 1981 to 22 November 1993. It was produced in ATN-7's production facility at Epping,...


TV
Dee Dee Mann (Guest Star)
Network 7
E Street

E Street

E Street is an Australian television soap opera created by Forrest Redlich and produced by the Ten Network from 1989 to 1993.Whereas Neighbours is set in a middle-class suburb, Home and Away in a seaside town, and Richmond Hill a semi-rural ordinary community, E Street was set in a tough inner-city...


TV
Claire Fielding (Series Regular)
Network 10
The Punisher

The Punisher (1989 film)

The Punisher is a 1989 film starring Dolph Lundgren as Frank Castle, directed by Mark Goldblatt from a screenplay by Boaz Yakin. It is loosely based on the Marvel Comics' character The Punisher. The film changes many details of the comic book origin and the main character does not wear the...


FF
Annie Castle (Supporting)
External links