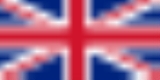 Bad Vilbel
Bad Vilbel
is a
spa town
Spa town
A spa town is a town situated around a mineral spa . Patrons resorted to spas to "take the waters" for their purported health benefits. The word comes from the Belgian town Spa. In continental Europe a spa was known as a ville d'eau...
with many
mineral water
Mineral water
Mineral water is water containing minerals or other dissolved substances that alter its taste or give it therapeutic value, generally obtained from a naturally occurring mineral spring or source. Dissolved substances in the water may include various salts and sulfur compounds...
s. Bad Vilbel is the town with the most inhabitants in the
Wetteraukreis
Wetteraukreis
The Wetteraukreis is a Kreis in the middle of Hesse, Germany. Neighbouring districts are Landkreis Gießen, Vogelsbergkreis, Main-Kinzig-Kreis, district-free Stadt Frankfurt, Hochtaunuskreis, Lahn-Dill-Kreis.-History:...
district in Hessen,
Germany
Germany
Germany , officially the Federal Republic of Germany , is a federal parliamentary republic in Europe. The country consists of 16 states while the capital and largest city is Berlin. Germany covers an area of 357,021 km2 and has a largely temperate seasonal climate...
. The city center of Bad Vilbel is located 8 km northeast of the center of
Frankfurt am Main
Frankfurt
Frankfurt am Main , commonly known simply as Frankfurt, is the largest city in the German state of Hesse and the fifth-largest city in Germany, with a 2010 population of 688,249. The urban area had an estimated population of 2,300,000 in 2010...
. The river Nidda flows through Bad Vilbel.
History
Bad Vilbel was founded in 774 (first written document) but much older artefacts were found in the area. In 1848 during railway works, a
Roman villa
Roman villa
A Roman villa is a villa that was built or lived in during the Roman republic and the Roman Empire. A villa was originally a Roman country house built for the upper class...
was scooped out with a
Thermae
Thermae
In ancient Rome, thermae and balnea were facilities for bathing...
and a
Mosaic
Mosaic
Mosaic is the art of creating images with an assemblage of small pieces of colored glass, stone, or other materials. It may be a technique of decorative art, an aspect of interior decoration, or of cultural and spiritual significance as in a cathedral...
. A replica of this mosaic is presented in a modern exhibition in the spa gardens.
20th Century
Quelle: HSL
The town Vilbel got the label "Bad" (spa) in 1948 for its numerous mineral springs. The health spa operations stopped in the 1960th but the mineral water industry connected more springs of the
Wetterau
Wetterau
The Wetterau is a fertile undulating tract, watered by the Wetter, a tributary of the Nidda River, in the western German state of Hesse, between the hilly province Oberhessen and the north-western Taunus mountains....
by piplines to the bottling plant of
Hassia
in Bad Vilbel.
The hessian gouvernment reform formed 1971/72 Bad Vilbel (with Heilsberg), Dortelweil, Gronau and Massenheim to the new city Bad Vilbel. Since 1997 great areas have been developed for living and business, like the residental area of Dortelweil-West or the commercial park
Quellenpark
between Bad Vilbel, Massenheim and Dortelweil.
Transport
Bad Vilbel
has four railroad stations (Bad Vilbel, Bad Vilbel Süd, Dortelweil and Gronau) on Frankfurt's local transport network (S-Bahn Line 6 and RE Line 34). It has access to the A661 autobahn and the highway B3.
International relations
Bad Vilbel is
twinned
Town twinning
Twin towns and sister cities are two of many terms used to describe the cooperative agreements between towns, cities, and even counties in geographically and politically distinct areas to promote cultural and commercial ties.- Terminology :...
with:
The Glossop/Bad Vilbel Twinning Association was established in 1985 and the formal twinning ceremonies were held in Glossop and Bad Vilbel in 1987. The aims of the association are:

To promote and foster friendship and understanding between the people of Glossop and district and those of Bad Vilbel and district in Germany.

To encourage visits by individuals and groups to and from the linked towns, particularly by children and young people, and the development of personal contacts, and by doing so to broaden the mutual understanding of the cultural, recreational, educational and commercial activities of the linked towns.
See also
English electronic music

Electronic music

Electronic music is music that employs electronic musical instruments and electronic music technology in its production. In general a distinction can be made between sound produced using electromechanical means and that produced using electronic technology. Examples of electromechanical sound...


duo Autechre

Autechre

Autechre are an English electronic music duo consisting of Rob Brown and Sean Booth, both natives of Rochdale, Greater Manchester. Formed in 1987, they are one of the most prominent acts signed to Warp Records, a label known for its pioneering electronic music and through which all Autechre albums...


released a song entitled Second Bad Vilbel on their EP Anvil Vapre.
External links