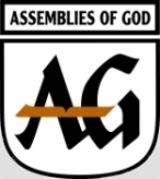 Assemblies of God
The Assemblies of God (AG), officially the World Assemblies of God Fellowship, is a group of over 140 autonomous but loosely-associated national groupings of churches which together form the world's largest Pentecostal
denomination
Christian denomination
A Christian denomination is an identifiable religious body under a common name, structure, and doctrine within Christianity. In the Orthodox tradition, Churches are divided often along ethnic and linguistic lines, into separate churches and traditions. Technically, divisions between one group and...
. With over 300,000 ministers and outstations in over 212 countries and territories serving approximately 57 to 60 million adherents worldwide, it is the sixth largest international Christian group of denominations.
As an international fellowship, the member denominations are entirely independent and autonomous; however, they are united by shared beliefs and history.