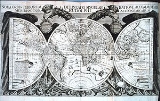 Antiques
An
antique
is an old
collectible
Collectible
A collectable or collectible is any object regarded as being of value or interest to a collector . There are numerous types of collectables and terms to denote those types. An antique is a collectable that is old...
item. It is collected or desirable because of its age (see definition), beauty, rarity, condition, utility, personal emotional connection, and/or other unique features. It is an object that represents a previous era or time period in human society.
It is common practice to define "antique", as applying to objects at least 100 years old.
Collectibles are, generally speaking, the possible antiques of the future and generally less than 100 years old.
The only real law concerning the definition of the word antique comes from the US customs office, that considers antique as anything 100 years old.
Antiques are usually objects which show some degree of craftsmanship, or a certain attention to design such as a desk or an early automobile.