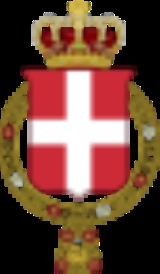 Amadeus IV of Savoy
Amadeus IV
was Count of Savoy from 1233 to 1253.
The legitimate heir of
Thomas I of Savoy
Thomas I of Savoy
Thomas I or Tommaso I was Count of Savoy from 1189-1233. He was the son of Humbert III of Savoy and Beatrice of Viennois. His birth was seen as miraculous; his monkish father had despaired of having a male heir after three wives. Count Humbert sought counsel from St...
and Margaret of Geneva, he had however to fight with his brothers for the inheritance of Savoy lands after their father's death. His brothers Pietro and Aimone spurred a revolt in
Aosta Valley
against Amadeus, but he was able to crush it with the help of
Manfred III of Saluzzo
Manfred III of Saluzzo
Manfred III was the third marquess of Saluzzo, from 1215 to his death. He was the son of Boniface of Saluzzo and Maria di Torres of Sassari . Since his father died in 1212, he succeeded his grandfather Manfred II as marquess on the latter's death in 1215. His paternal grandmother Azalaïs or...
and Boniface II of Montferrat, who were his sons-in-law. Together with his brother Thomas, he fought against the communes of
Turin
Turin
Turin is a city and major business and cultural centre in northern Italy, capital of the Piedmont region, located mainly on the left bank of the Po River and surrounded by the Alpine arch. The population of the city proper is 909,193 while the population of the urban area is estimated by Eurostat...
and
Pinerolo
Pinerolo
Pinerolo is a town and comune in north-western Italy, 40 kilometres southwest of Turin on the river Chisone.-History:In the Middle Ages, the town of Pinerolo was one of the main crossroads in Italy, and was therefore one of the principal fortresses of the dukes of Savoy. Its military importance...
, but with uncertain results.
He was succeeded by his young son Boniface, who died soon.
Family and children
He married twice:
Anne of Burgundy

Anne of Burgundy, Countess of Savoy

Anne of Burgundy , was a Countess Consort of Savoy; married in 1222 to Amadeus IV, Count of Savoy.-References:...


, daughter of Hugh III, Duke of Burgundy

Hugh III, Duke of Burgundy

Hugh III of Burgundy was duke of Burgundy between 1162 and 1192. Hugh was the eldest son of duke Odo II and Marie of Champagne, daughter of Theobald and Mathilda of Carinthia....


.

Beatrice of Savoy (d. 1258), married firstly in 1233 Manfred III of Saluzzo

Manfred III of Saluzzo

Manfred III was the third marquess of Saluzzo, from 1215 to his death. He was the son of Boniface of Saluzzo and Maria di Torres of Sassari . Since his father died in 1212, he succeeded his grandfather Manfred II as marquess on the latter's death in 1215. His paternal grandmother Azalaïs or...


(d. 1244), married secondly on April 21, 1247 Manfred of Sicily

Manfred of Sicily

Manfred was the King of Sicily from 1258 to 1266. He was a natural son of the emperor Frederick II of Hohenstaufen but his mother, Bianca Lancia , is reported by Matthew of Paris to have been married to the emperor while on her deathbed.-Background:Manfred was born in Venosa...



Margaret of Savoy (d. 1254), married firstly on December 9, 1235 Boniface II of Montferrat, married secondly Aymar III, Count of Valentinois

Count of Valentinois

Count of Valentinois , is an extinct title in the French peerage. It later became the Duke of Valentinois. It originally indicated administrative control of the County of Valentinois ....




Cecilia of Baux

Cecile of Baux

Cecile of Baux , was a Countess Consort of Savoy; married in 1244 to Amadeus IV, Count of Savoy.Issue:** Boniface, Count of Savoy...


, "Passerose", daughter of Barral of Baux

Barral of Baux

Barral of Baux vas Viscount of Marseilles and Lord of Baux. He was the son of Hugh III of Baux, Viscount of Marseilles, and Barrale....




Boniface, Count of Savoy
Beatrice of Savoy

Beatrice of Savoy (died 1292)

Beatrice of Savoy was the daughter of Amadeus IV the Count of Savoy and his second wife, Cecilia of Baux. She married Juan Manuel, Lord of Villena the son of King Ferdinand III of Castile...


(1250 – February 23, 1292) married Peter of Chalon and Juan Manuel of Castile, Lord of Villena

Juan Manuel, Lord of Villena

Juan Manuel was the son of Ferdinand III of Castile and his wife Elisabeth of Hohenstaufen....


.
Eleonor of Savoy, married in 1269 Guichard de Beaujeu
Constance of Savoy, died after 1263