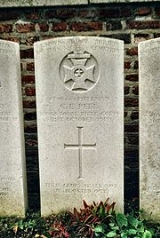 Alan Bennett
Alan Bennett
is a British playwright, screenwriter, actor and author. Born in Leeds, he attended Oxford University where he studied history and performed with
The Oxford Revue
The Oxford Revue
The Oxford Revue is a comedy group featuring students from Oxford University, England. Founded in the early 1950s, The Oxford Revue has produced many prominent comedians and satirists. The Revue writes, produces and performs several shows each term...
. He stayed to teach and research mediaeval history at the university for several years. His collaboration as writer and performer with
Dudley Moore
Dudley Moore
Dudley Stuart John Moore, CBE was an English actor, comedian, composer and musician.Moore first came to prominence as one of the four writer-performers in the ground-breaking comedy revue Beyond the Fringe in the early 1960s, and then became famous as half of the highly popular television...
,
Jonathan Miller
Jonathan Miller
Sir Jonathan Wolfe Miller CBE is a British theatre and opera director, author, physician, television presenter, humorist and sculptor. Trained as a physician in the late 1950s, he first came to prominence in the 1960s with his role in the comedy revue Beyond the Fringe with fellow writers and...
and
Peter Cook
Peter Cook
Peter Edward Cook was an English satirist, writer and comedian. An extremely influential figure in modern British comedy, he is regarded as the leading light of the British satire boom of the 1960s. He has been described by Stephen Fry as "the funniest man who ever drew breath," although Cook's...
in the satirical revue
Beyond the Fringe
Beyond the Fringe
Beyond the Fringe was a British comedy stage revue written and performed by Peter Cook, Dudley Moore, Alan Bennett, and Jonathan Miller. It played in London's West End and then on New York's Broadway in the early 1960s, and is widely regarded as seminal to the rise of satire in 1960s Britain.-The...
at the 1960
Edinburgh Festival
Edinburgh Festival
The Edinburgh Festival is a collective term for many arts and cultural festivals that take place in Edinburgh, Scotland each summer, mostly in August...
brought him instant fame. He gave up academia, and turned to writing full time, his first stage play
Forty Years On
Forty Years On (play)
Forty Years On is a 1968 play by Alan Bennett. It was his first West End play.-Subject:The play is set in a British public school called Albion House , which is putting on an end of term play in front of the parents, i.e. the audience...
being produced in 1968.
His output includes The Madness of George III and its film incarnation
The Madness of King George
The Madness of King George
The Madness of King George is a 1994 film directed by Nicholas Hytner and adapted by Alan Bennett from his own play, The Madness of George III. It tells the true story of George III's deteriorating mental health, and his equally declining relationship with his son, the Prince of Wales, particularly...
, the series of monologues Talking Heads, the play
The History Boys
The History Boys
The History Boys is a play by British playwright Alan Bennett. The play premiered at the Lyttelton Theatre in London on 18 May 2004. Its Broadway debut was on 23 April 2006 at the Broadhurst Theatre where there were 185 performances staged before it closed on 1 October 2006.The play won multiple...
, and popular audio books, including his readings of
Alice's Adventures in Wonderland
Alice's Adventures in Wonderland
Alice's Adventures in Wonderland is an 1865 novel written by English author Charles Lutwidge Dodgson under the pseudonym Lewis Carroll. It tells of a girl named Alice who falls down a rabbit hole into a fantasy world populated by peculiar, anthropomorphic creatures...
and
Winnie-the-Pooh
Winnie-the-Pooh
Winnie-the-Pooh, also called Pooh Bear, is a fictional anthropomorphic bear created by A. A. Milne. The first collection of stories about the character was the book Winnie-the-Pooh , and this was followed by The House at Pooh Corner...
.
Bennett was born in
Armley
Armley
Armley is a district in the west of Leeds, West Yorkshire, England. It starts less than a mile from Leeds city centre. Like much of Leeds, Armley grew in the industrial revolution and had several mills, one of which is now the Armley Mills museum...
in
Leeds
Leeds
Leeds is a city and metropolitan borough in West Yorkshire, England. In 2001 Leeds' main urban subdivision had a population of 443,247, while the entire city has a population of 798,800 , making it the 30th-most populous city in the European Union.Leeds is the cultural, financial and commercial...
,
West Riding of Yorkshire
West Riding of Yorkshire
The West Riding of Yorkshire is one of the three historic subdivisions of Yorkshire, England. From 1889 to 1974 the administrative county, County of York, West Riding , was based closely on the historic boundaries...
.
Geoff: We started off trying to set up a small anarchist community, but people wouldn't obey the rules.

Getting On, Act 1 (1972)
Polly: Education with socialists, it's like sex, all right as long as you don't have to pay for it.

Getting On, Act 1
I lack what the English call character, by which they mean the power to refrain.

An Englishman Abroad (1983)
Headmaster: I have never understood this liking for war. It panders to instincts already catered for within the scope of any respectable domestic establishment.

Act 1, p. 40
Headmaster: Clad in the magnificent white silk robes of an Arab prince, with in his belt the short curved, gold sword of the Ashraf descendants of the Prophet, he hoped to pass unnoticed through London. Alas, he was mistaken. "Who am I?" he would cry despairingly. "You are Lawrence of Arabia" passers-by would stop him and say, "And I claim my five pounds."

Act 1, p. 56.
Headmaster: They were all socialists. Why is it always the intelligent people who are socialists?

Act 2, p. 75.
Schoolmaster: But God, whatever else He is, and of course He is everything else, is not a fool.

Act 2, p. 78.
Franklin: Have you ever thought, Headmaster, that your standards might perhaps be a little out of date? Headmaster: Of course they're out of date. Standards always are out of date. That is what makes them standards.

Act 2, p. 80.
Headmaster: Mark my words, when a society has to resort to the lavatory for its humour, the writing is on the wall.

Act 2, p. 80.