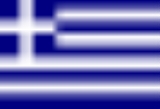 Achilleas Gerokostopoulos
Achilleas Gerostokopoulos
(Greek: Αχιλλέας Γεροκωστόπουλος, 1850-1900) was a
Greek
Greece
Greece , officially the Hellenic Republic , and historically Hellas or the Republic of Greece in English, is a country in southeastern Europe....
politician and a mayor of
Patras
Patras
Patras , ) is Greece's third largest urban area and the regional capital of West Greece, located in northern Peloponnese, 215 kilometers west of Athens...
. He was born in Patras and entered the courtship and spent many years as a politician of Paras. He ran for mayor. He was a politician of Achaia in 1885, 1887 and 1890. He built all the regional gymnasiums. He died in 1900 at a young age. He was honoured a street name (Gerokostopoulou Street) that runs from Karaiskaki Street west to
Othonos-Amalias Avenue
Othonos-Amalias Avenue
Othonos Amalias Avenue , is Patras' major avenue running southbound one way entirely from Iroon Polytechneiou Avenue with Norman Street to Trion Navarcheiou Street with Akti Dymaion. It was partly the southbound part of the GR-9 . Its total length is approximately 2 km. The avenue contains...
via the
Georgiou I Square
Georgiou I Square
Georgiou I Square is Patras's central square. The square is named after George I of Greece. The square is 134 km west of Corinth, 216 km west of Athens, 96 km northeast of Pyrgos, 144 km northwest of Tripoli and 77 km northwest of Kalavryta.The square features a fountain in the middle and...
with a 150 m gap.
The Screen Dares To Open The Strange And Savage Pages Of A Shocking Best-Seller!

How daring can the screen dare to be? No adult man or woman can risk missing the startling frankness of The Lost Weekend.