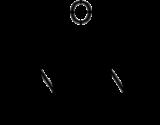 1,3-Dimethyl-2-imidazolidinone
1,3-Dimethyl-2-imidazolidinone
(DMI) is a cyclic
urea
Urea
Urea or carbamide is an organic compound with the chemical formula CO2. The molecule has two —NH2 groups joined by a carbonyl functional group....
used as a high-boiling polar aprotic
solvent
Solvent
A solvent is a liquid, solid, or gas that dissolves another solid, liquid, or gaseous solute, resulting in a solution that is soluble in a certain volume of solvent at a specified temperature...
. It is colourless, transparent, highly polar and has high thermal and chemical stability. It is a
homolog
Homology (chemistry)
In chemistry, homology refers to the appearance of homologues. A homologue is a compound belonging to a series of compounds differing from each other by a repeating unit, such as a methylene group, a peptide residue, etcetera....
of the related solvent
DMPU
DMPU
1,3-Dimethyl-3,4,5,6-tetrahydro-2-pyrimidinone is a cyclic urea sometimes used as a polar, aprotic organic solvent. In 1985, Dieter Seebach showed that it is possible to substitute the relatively toxic hexamethylphosphoramide with DMPU....
. In many applications, DMI (as well as DMPU) can be used as a substitute or replacement for the carcinogenic solvent
HMPA
Hexamethylphosphoramide
Hexamethylphosphoramide, often abbreviated HMPA, is a phosphoramide having the formula [2N]3PO. This colorless liquid is a useful polar aprotic solvent and additive in organic synthesis.-Structure and reactivity:...
.
DMI has a boiling point of 225 °C, a flash point of 120 °C and a melting point of 8.2 °C. DMI has excellent solvating ability for both inorganic and organic compounds.
DMI can is used in a variety of applications including detergents, dyestuffs, electronic materials and in the manufacture of polymers.