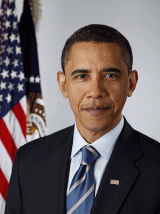 Barack Obama
WHEN WAS BARACK OBAMA ELECTED PRESIDENT?
Posts 1 - 2 of 2

BUTTERFLY77
PLEASE ANSWER
replied to: BUTTERFLY77

Puckish
Replied to: PLEASE ANSWER
PLEASE Google for the answer ; and anyway, you MUST know that he can be President for ONLY 4 years, before standing for re-election.
That is Democracy.