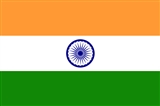 India
Posts 1 - 3 of 3

cortneydover
Is th dali lama is it a symbol of india

replied to: cortneydover

genius67895
Replied to: Is th dali lama is it a symbol of india...
Don't joke please !i'm frm india. & it's jst a popular fig. in our north side
that's it !!!!!
not all over india it's a popular 1 .
even i don't know the meaning of dalaiye lama till the age of 13.
replied to: cortneydover

zAvs
Replied to: Is th dali lama is it a symbol of india...
The Dalai Lama is a high lama in the Gelug or "Yellow Hat" school of Tibetan Buddhism, founded by Tsongkhapa (1357–1419). The name is a combination of the Mongolian word dalai meaning "Ocean" and the Tibetan word བླ་མ་ bla-ma (with a silent "b") meaning "guru, teacher".

So Dalai Lama is from the nation Tibet not from India.and Of course he is a popular figure in the world as in the form a high priest for Tibetan Buddhism, a man who fighting for the freedom of Tibet from China.
In fact Dalai Lama and India has close ties both in the past and present life of his holiness. The spiritual leader of Tibet, the Dalai Lama, has crossed the border into India after an epic 15-day journey on foot from the Tibetan capital, Lhasa, over the Himalayan mountains.Due to the the Tibetan uprising, which suppressed by the Chinese Military

He finally crossed the Indian border at the Khenzimana Pass, and rested at the Towang Monastery, 50 miles inside the Indian border.