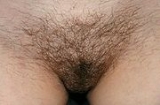 Vulva
noun
(1) External parts of the female genitalia
Etymology
From , earlier , probably from . Akin to Sanskrit .
Noun
The external female sexual organs, collectively.
Usage notes
is often used to refer to the vulva or female genitals generally, even though strictly speaking the is a wholly internal structure. Calling the vulva the is rather like calling the
lips
the or .
Related terms