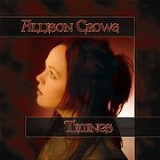 Tidings
noun
(1)
New information about specific and timely events
"They awaited news of the outcome"
Etymology
Either from or influenced by ( > Danish ).
Middle English, from Old English
tIdung
, from
tIdan
to betide.
Noun
news; new information

Glad tidings we bring To you and your kin. — A traditional Christmas carol.
1843 Thomas Carlyle, Past and Present, Book 2, Ch. 2

But yet it is pity we had lost tidings of our souls: actually we shall have to go in quest of them again, or worse in all ways will befall!