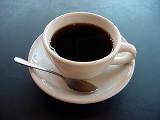 Drug
noun
(1) A substance that is used as a medicine or narcotic
verb
(2)
Administer a drug to
"They drugged the kidnapped tourist"
(3) Use recreational drugs
Etymology 1
From , probably from ; akin to English ; thus origin, "dry substance", "herbs", "plants", or "wares".
Noun
Verb
To administer intoxicating drugs to, generally without the recipient's knowledge or consent.

She suddenly felt strange, and only then realized she'd been drugged.

To add intoxicating drugs to with the intention of drugging someone.

She suddenly felt strange. She realized her drink must have been drugged.
Verb
drug
You look like someone drug you behind a horse for half a mile.
Usage notes
Random House says that is "nonstandard" as the past tense of . Merriam-Webster once ruled that in this construction was "illiterate" but have since upgraded it to "dialect". The lexicographers of New World, American Heritage and Oxford make no mention of this word.