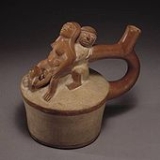 Birth
noun
(1)
The event of being born
"They celebrated the birth of their first child"
(2) The process of giving birth
(3) The kinship relation of an offspring to the parents
(4)
The time when something begins (especially life)
"They divorced after the birth of the child"
"His election signaled the birth of a new age"
verb
(5)
Cause_to_be_born
"My wife had twins yesterday!"
Etymology
From
Noun
The process of childbearing.
An instance of childbirth.
A beginning or start; a point of origin.
The circumstances of one's background, ancestry, or upbringing.

He was of noble birth, but fortune had not favored him.
Related terms
birthdate
birthing
birth mother
birth pangs
birth parent
birth pill
birthplace
birthrate
birthstone
give birth
noble birth
Adjective
A familial relationship established by childbirth.

Her birth father left when she was a baby; she was raised by her mother and stepfather.
Verb
To bear or give birth to (a child).
Usage notes
The phrase is much more common, especially in literal use.