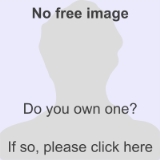 Jay O. Sanders
Jay Olcutt Sanders
is an American
character actor
Character actor
A character actor is one who predominantly plays unusual or eccentric characters. The Oxford English Dictionary defines a character actor as "an actor who specializes in character parts", defining character part in turn as "an acting role displaying pronounced or unusual characteristics or...
.
Sanders was born in
Austin
Austin, Texas
Austin is the capital city of the U.S. state of :Texas and the seat of Travis County. Located in Central Texas on the eastern edge of the American Southwest, it is the fourth-largest city in Texas and the 14th most populous city in the United States. It was the third-fastest-growing large city in...
, Texas, to Phyllis Rae (née Aden) and James Olcutt Sanders. He is noted for playing Mob lawyer character Steven Kordo in the 1986–88
NBC
NBC
The National Broadcasting Company is an American commercial broadcasting television network and former radio network headquartered in the GE Building in New York City's Rockefeller Center with additional major offices near Los Angeles and in Chicago...
detective series
Crime Story
Crime Story (TV series)
Crime Story is an NBC TV drama created by Gustave Reininger and Chuck Adamson. The executive producer was Michael Mann, who had left Miami Vice to oversee Crime Story and direct the film Manhunter. The show premiered with a two hour pilot — a movie which had been exhibited theatrically —...
. He is also known as the narrator for the
PBS
Public Broadcasting Service
The Public Broadcasting Service is an American non-profit public broadcasting television network with 354 member TV stations in the United States which hold collective ownership. Its headquarters is in Arlington, Virginia....
series
Wide Angle
Wide Angle (TV series)
Wide Angle is an American documentary television series produced by Thirteen/WNET New York for broadcast on PBS and for worldwide distribution. The weekly one-hour series covers international current affairs and is presently hosted by veteran journalist Aaron Brown...
from 2002–2009 and has served as narrator for a number of
Nova
NOVA (TV series)
Nova is a popular science television series from the U.S. produced by WGBH Boston. It can be seen on the Public Broadcasting Service in the United States, and in more than 100 other countries...
episodes starting in 2007.
Filmography
Year
Title
Role
Notes
2011
Law & Order: Criminal Intent

Law & Order: Criminal Intent

Law & Order: Criminal Intent is an American police procedural television drama series set in New York City, where it was also primarily produced. Created and produced by Dick Wolf and René Balcer, the series premiered on September 30, 2001, as the second spin-off of Wolf's successful crime drama...



Captain Joseph Hannah
2011

2011 in film

The year 2011 is notable for containing the release of the most film sequels in a single year, at 27 sequels. The following tables list films that are in production or have completed production and will be released in the United States and Canada at some point in 2011.- Highest-grossing films :...



Green Lantern

Green Lantern (film)

Green Lantern is a 2011 superhero film based on the DC Comics character of the same name. The film stars Ryan Reynolds, Blake Lively, Peter Sarsgaard, Mark Strong, Angela Bassett and Tim Robbins, with Martin Campbell directing a script by Greg Berlanti and comic book writers Michael Green and Marc...



Carl Ferris
2010

2010 in film

The year 2010 saw many new films released worldwide. 2010 saw a dramatic increase and prominence in the use of 3D-technology in filmmaking and film releases after the success of Avatar in the format, with releases such as Alice in Wonderland, Clash of the Titans, Jackass 3D, all animated films and...



Edge of Darkness
Det. Whitehouse
Zenith

Zenith (film)

Zenith - A Film by Anonymous is a 2010 American psychological thriller about two men attempting to solve the same conspiracy theory. The title refers to a grand 'Zenith Conspiracy' formed by the film's protagonist, Ed Crowley...



Doug Oberts
2008

2008 in film

This is a list of all major films made in 2008.-Highest-grossing films:Please note that following the tradition of the English-language film industry, these are the top grossing films that were first released in the USA in 2008...



Revolutionary Road

Revolutionary Road (film)

Revolutionary Road is a 2008 American drama film directed by Sam Mendes, from screenplay by Justin Haythe, starring Leonardo DiCaprio and Kate Winslet. It is based on the 1961 novel of the same name by Richard Yates....



Bart Pollock
2007

2007 in film

This is a list of major films released in 2007.-Top grossing films:Please note that following the tradition of the English-language film industry, these are the top grossing films that were first released in the USA in 2007...



Greetings From The Shore

Greetings from the Shore (film)

Greetings From The Shore is a 2007 American coming-of-age romantic comedy film directed by Greg Chwerchak. The movie has played over 60 festivals, winning over 20 awards...



Commodore Callaghan
2006

2006 in film

- Highest-grossing films :Please note that following the tradition of the English-language film industry, these are the top-grossing films that were first released in the United States in 2006...



Half Nelson

Half Nelson (film)

Half Nelson is a 2006 American drama film directed by Ryan Fleck and written by Anna Boden and Fleck; it stars Ryan Gosling, Shareeka Epps and Anthony Mackie. The film was scored by Juno Award winning Canadian band - Broken Social Scene. Gosling received an Academy Award nomination for lead actor...



Russ Dunne
Wedding Daze

Wedding Daze

Wedding Daze is a 2006 romantic comedy movie, written and directed by Michael Ian Black. It stars Jason Biggs and Isla Fisher.-Plot:...



Police Officer
2004

2004 in film

The year 2004 in film involved some significant events. Major releases of sequels took place. It included blockbuster films like Shrek 2, Harry Potter and the Prisoner of Azkaban, The Passion of the Christ, Meet the Fockers, Blade: Trinity, Spider-Man 2, Alien vs. Predator, Kill Bill Vol...



The Day After Tomorrow

The Day After Tomorrow

The Day After Tomorrow is a 2004 American science-fiction disaster film that depicts the catastrophic effects of global warming in a series of extreme weather events that usher in global cooling which leads to a new ice age. The film did well at the box office, grossing $542,771,772 internationally...



Frank Harris
2003

2003 in film

The year 2003 in film involved some significant events. Releases of sequels took place with movies like The Lord of the Rings: The Return of the King, 2 Fast 2 Furious, Charlie's Angels: Full Throttle, The Matrix Reloaded, The Matrix Revolutions, Pokémon Heroes, Terminator 3: Rise of the Machines,...



D.C. Sniper: 23 Days of Fear

D.C. Sniper: 23 Days of Fear

D.C. Sniper: 23 Days of Fear is a 2003 T.V. movie created by USA Network based on the Beltway sniper attacks of 2002.-Plot:...



Douglas Duncan
(television film)
2001

2001 in film

The year 2001 in film involved some significant events, including the first of the Harry Potter series and also the first of The Lord of the Rings trilogy...



Along Came a Spider

Along Came a Spider (film)

Along Came a Spider is a 2001 American mystery film directed by Lee Tamahori. The screenplay by Marc Moss was adapted from the 1993 novel of the same title by James Patterson, but many of the key plot elements of the book were eliminated...



FBI Agent Kyle Craig
1999

1999 in film

The year 1999 in film involved several noteworthy events and has been called "The Year That Changed Movies". Several significant feature films, including Stanley Kubrick's final film Eyes Wide Shut, Pedro Almodóvar's first Oscar-winning film All About My Mother, science fiction The Matrix, Deep...



Music of the Heart

Music of the Heart

Music of the Heart is a 1999 dramatic film. This film was produced by Craven-Maddalena Films and Miramax Films, and distributed by Buena Vista Distribution.The film stars Meryl Streep, Aidan Quinn, Gloria Estefan, and Angela Bassett...



Dan Paxton
Earthly Possessions

Earthly Possessions

Earthly Possessions is a 1999 made-for-cable movie starring Susan Sarandon and Stephen Dorff. It is an adaptation of Anne Tyler's novel about a housewife who thinks her life is going nowhere....



Jack Emery
(television film)
A.T.F.

A.T.F.

A.T.F. is a television movie produced for ABC in 1999 in which ATF agents work to infiltrate an armed militia, a group akin to the Branch Davidian group who held off ATF agents and were later set siege to by the FBI in Waco, Texas in 1993....



Sam Sinclair
(television film)
The Jack Bull

The Jack Bull

The Jack Bull is a made for television western, produced for HBO, and directed by John Badham. The film is loosely based on Michael Kohlhaas, a novel by Heinrich von Kleist, with the script by Dick Cusack...



Atty. Gen. Metcalfe
(television film)
Tumbleweeds

Tumbleweeds (1999 film)

Tumbleweeds is a 1999 American drama film directed by Gavin O'Connor. He co-wrote the screenplay with his then-wife Angela Shelton, who was inspired by her memories of a childhood spent on the road with her serial-marrying mother.-Plot:...



Dan Miller
1998

1998 in film

-Events:* February 14 - Sharon Stone marries Phil Bronstein.* Former child star Gary Coleman is charged with assaulting a young female bus driver at a California shopping mall.-Top grossing films:...



The Odd Couple II

The Odd Couple II

The Odd Couple II is the 1998 sequel to 1968's The Odd Couple. The movie reunites Jack Lemmon and Walter Matthau in their last film together.- Plot :...



Leroy
1997

1997 in film

-Events:* The original Star Wars trilogy's Special Editions are released.* Production begins on Star Wars Episode I: The Phantom Menace.* Titanic becomes the first film to gross US$1,000,000,000 at the box office making it the highest grossing film in history until Avatar broke the record in 2010.*...



For Richer or Poorer

For Richer or Poorer

For Richer or Poorer is a 1997 comedy film starring Tim Allen and Kirstie Alley. It is rated PG-13 for some sexual innuendo and one use of strong language.-Plot :...



Samuel Yoder
The Matchmaker

The Matchmaker (film)

The Matchmaker is a 1958 American comedy film directed by Joseph Anthony. The screenplay by John Michael Hayes is based on the 1955 play of the same name by Thornton Wilder.-Plot:...



Senator John McGlory
Kiss the Girls

Kiss the Girls (film)

Kiss the Girls is a 1997 American thriller film directed by Gary Fleder and starring Morgan Freeman, Cary Elwes and Ashley Judd. The screenplay by David Klass is based on the best-selling novel Kiss the Girls by James Patterson.-Plot:Washington, D.C...



FBI Agent Kyle Craig
1996

1996 in film

Major releases this year included Scream, Independence Day, Fargo, Trainspotting, The English Patient, Twister, Mars Attacks!, Jerry Maguire and a version of Evita starring Madonna.-Events:...



Daylight

Daylight (film)

Daylight is a 1996 disaster film, starring Sylvester Stallone, Amy Brenneman, Viggo Mortensen, Dan Hedaya, and Danielle Harris. It was directed by Rob Cohen and released in theaters on December 6, 1996.-Plot:...



Steven Crighton
1995

1995 in film

-Top grossing films:-Events:* March 22 - The Dogme 95 movement is officially announced in Paris by Danish directors Lars von Trier and Thomas Vinterberg.* March 28 - Actress Julia Roberts and singer Lyle Lovett announce their plans for separation....



The Big Green

The Big Green

The Big Green is a 1995 Walt Disney Pictures film starring Steve Guttenberg and Olivia D'Abo, written and directed by Holly Goldberg Sloan...



Coach Jay Huffer
Kiss of Death

Kiss of Death (1995 film)

Kiss of Death is a 1995 crime thriller film starring David Caruso, Samuel L. Jackson, Nicolas Cage, Stanley Tucci, Ving Rhames and Helen Hunt, directed by Barbet Schroeder....



Federal Agent
(uncredited)
1994

1994 in film

1994 was a significant year in film.The top grosser worldwide was The Lion King, which to date stands as the highest-grossing traditionally-animated film of all time...



Angels in the Outfield

Angels in the Outfield (1994 film)

Angels in the Outfield is a 1994 remake of the 1951 film of the same name. The film stars Danny Glover, Tony Danza and Christopher Lloyd, and features appearances from future stars, including Adrien Brody, Matthew McConaughey, Joseph Gordon-Levitt, and Neal McDonough.Unlike the original, which...



Ranch Wilder
1993

1993 in film

The year 1993 in film involved many significant films, including the blockbuster hits Jurassic Park, The Fugitive and The Firm. -Events:...



My Boyfriend's Back

My Boyfriend's Back (film)

My Boyfriend's Back is a 1993 American romantic black comedy/fantasy/horror film directed by Bob Balaban which tells the story of Johnny Dingle, a teenage boy who returns from the dead as a zombie to meet Missy McCloud, the girl he's in love with, for a date...



Sheriff McCloud
1991

1991 in film

The year 1991 in film involved some significant events.-Events:*April 28 - Bonnie Raitt marries actor Michael O'Keefe in New York* Terminator 2: Judgment Day, became one of the landmarks for science fiction action films with its groundbreaking visual effects from Industrial Light & Magic.*November...



JFK

JFK (film)

JFK is a 1991 American film directed by Oliver Stone. It examines the events leading to the assassination of President John F. Kennedy and alleged subsequent cover-up, through the eyes of former New Orleans district attorney Jim Garrison .Garrison filed charges against New Orleans businessman Clay...



Lou Ivon
V.I. Warshawski

V.I. Warshawski (film)

V.I. Warshawski is a 1991 film directed by Jeff Kanew. It was intended to be a film franchise for star Kathleen Turner, but never happened after the film was a critical and commercial failure. The film was based on a series of books by Sara Paretsky...



Murray Ryerson
1990

1990 in film

The year 1990 in film involved some significant events.-Events:* CGI technique is expanded with motion capture for CGI characters, used in Total Recall .* The first digitally-manipulated matte painting is used, in Die Hard 2....



Mr. Destiny

Mr. Destiny

Mr. Destiny is a 1990 comedy film starring James Belushi. Other actors in this film included Linda Hamilton, Jon Lovitz, Michael Caine, Courteney Cox, and Rene Russo.-Plot:...



Jackie Earle 'Cement Head' Bumpers
1989

1989 in film

-Events:* Batman is released on June 23, and goes on to gross over $410 million worldwide.* Actress Kim Basinger and her brother Mick purchase Braselton, Georgia, for $20 million...



Glory
Gen. George Crockett Strong
1988

1988 in film

-Top grossing films :- Awards :Academy Awards:* Act of Piracy* Action Jackson, starring Carl Weathers, Craig T. Nelson, Vanity, Sharon Stone* The Adventures of Baron Munchausen* Akira* Alice...



The Prince of Pennsylvania

The Prince of Pennsylvania

The Prince of Pennsylvania is a 1988 comedic drama starring Keanu Reeves, Bonnie Bedelia, Fred Ward, and Amy Madigan. The Academy Award-nominated composer Thomas Newman wrote the music...



Trooper Joe
Tucker: The Man and His Dream

Tucker: The Man and His Dream

Tucker: The Man and His Dream is a 1988 biographical film directed by Francis Ford Coppola and starring Jeff Bridges. The film recounts the story of Preston Tucker and his attempt to produce and market the 1948 Tucker Sedan, which was met with scandal between the "Big Three automobile...



Kirby, Tucker's Attorney
1983

1983 in film

-Events:*February 11 - The Rolling Stones concert film Let's Spend the Night Together opens in New York*May 25 - Star Wars Episode VI: Return of the Jedi, the final film in the original Star Wars trilogy, is released. Like the previous films, it goes on to become the top grossing picture of...



Cross Creek

Cross Creek (film)

Cross Creek is a 1983 film starring Mary Steenburgen as The Yearling author Marjorie Kinnan Rawlings. The film is directed by Martin Ritt and is based, in part, on Rawlings' 1942 memoir, Cross Creek.-Plot:...



Charles Rawlings
1982

1982 in film

-Events:* March 26 = I Ought to Be in Pictures, starring Walter Matthau, Ann-Margret and Dinah Manoff is released. Manoff would not appear in another movie until 1987's Backfire.* June = PG-rated film E.T...



Hanky Panky

Hanky Panky (film)

Hanky Panky is a 1982 comedy film that stars Gene Wilder and Gilda Radner. The film is directed by Sidney Poitier. Wilder first met Radner during filming of this movie; the two later married.-Plot:...



Katz
1979

1979 in film

The year 1979 in film involved some significant events.- Major events :* March 5 - Production begins on Star Wars Episode V: The Empire Strikes Back.* May 25 - Alien, a landmark of the science fiction genre, is released....



Starting Over
Larry (as Jay Sanders)
External links