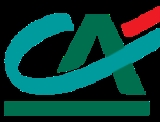 Crédit Agricole
Crédit Agricole S.A.
is the largest retail
banking group
Bank
A bank is a financial institution that serves as a financial intermediary. The term "bank" may refer to one of several related types of entities:...
in France, second largest in Europe and the eighth largest in the world by
Tier 1 capital
Tier 1 capital
Tier 1 capital is the core measure of a bank's financial strength from a regulator's point of view. It is composed of core capital, which consists primarily of common stock and disclosed reserves , but may also include non-redeemable non-cumulative preferred stock...
according to
The Banker
The Banker
The Banker is an English-language monthly international financial affairs publication owned by The Financial Times Ltd. and edited in London...
magazine
Magazine
Magazines, periodicals, glossies or serials are publications, generally published on a regular schedule, containing a variety of articles. They are generally financed by advertising, by a purchase price, by pre-paid magazine subscriptions, or all three...
. It is also part of the
CAC 40
CAC 40
The CAC 40 is a benchmark French stock market index. The index represents a capitalization-weighted measure of the 40 most significant values among the 100 highest market caps on the Paris Bourse...
stock market index
Stock market index
A stock market index is a method of measuring a section of the stock market. Many indices are cited by news or financial services firms and are used as benchmarks, to measure the performance of portfolios such as mutual funds....
.
It was the title sponsor of the
Crédit Agricole professional road cycling team
Crédit Agricole (cycling team)
Crédit Agricole was a French professional cycling team managed by Roger Legeay and sponsored by the French bank, Crédit Agricole, since 1997. Before 1997 the team was known as GAN. Since 2005, the team is one of the 20 that compete in the UCI ProTour. Crédit Agricole announced that they would...
from 1997 to 2008.
Structure of the group
Crédit Agricole S.A. is majority owned by 39 French co-operative retail banks,
Caisses Régionales de Crédit Agricole Mutuel
. Its subsidiaries include:
Credit Agricole CIB, the investment banking division of Crédit Agricole.
Newedge

Newedge

Newedge Group is a diversified financial services group formed from the merger of Fimat and Calyon Financial, the brokerage arms of French financial giants Société Générale and Credit Agricole's capital markets business. It offers execution, clearing, prime brokerage investment, and asset financing...


, global futures and options brokerage serving institutional investors (50-50 joint venture

Joint venture

A joint venture is a business agreement in which parties agree to develop, for a finite time, a new entity and new assets by contributing equity. They exercise control over the enterprise and consequently share revenues, expenses and assets...


with Société Générale

Société Générale

Société Générale S.A. is a large European Bank and a major Financial Services company that has a substantial global presence. Its registered office is on Boulevard Haussmann in the 9th arrondissement of Paris, while its head office is in the Tours Société Générale in the business district of La...


).
CACEIS Investor Services, Asset servicing entity, joint venture with Natixis
Cheuvreux, the European and American securities brokerage division.
CLSA

CLSA

'CLSA Asia-Pacific Markets' is one of the region's largest and most highly rated independent equity brokers and financial-services groups, focused on providing broking, investment banking and asset management to corporate and institutional clients around the world.Founded in 1986, CLSA has its...


, the Asian securities brokerage division.
Predica and Pacifica, the insurance divisions
Amundi

Amundi

Amundi is a subsidiary jointly created by Société Générale and Crédit Agricole to regroup their activities of asset management. It was created in January 2010.As such it is the French leader of asset management.Amundi is owned 75% by Crédit Agricole S.A...


, its asset management subsidiary, jointly with Société Générale.
Uni-Éditions, a French magazine publisher
Cariparma FriulAdria, an Italian bank
Crédit Agricole Egypt, an Egyptian bank
Crédit Agricole Srbija

Crédit Agricole Srbija

Crédit Agricole Srbija is a subsidiary of Agricole Group operating under the new name since 14 September 2009 after receiving the approval from National Bank of Serbia. Previous name of the Bank was Meridian Bank Crédit Agricole Group. Headquarters of the Bank is in Novi Sad.Crédit Agricole Srbija...


, a Serbian bank
Crédit du Maroc, a Moroccan bank
Emporiki Bank

Emporiki Bank

The Emporiki Bank is a Greek bank. Its headquarters is in Athens, and the bank has 370 branches across Greece. The bank has most of its subsidiaries in Cyprus.It also has subsidiaries in Albania, Romania and Bulgaria, and a branch in London that also manages a financing subsidiary...


, a Greek bank 91% owned by CA.
LCL

LCL (Le Crédit Lyonnais)

LCL S.A. is a major French financial services company, with its registered office in Lyon, France and its administrative head office in Paris, France. LCL is an abbreviation which means Le Crédit Lyonnais, the former name of the bank...


(Previously Crédit Lyonnais

Crédit Lyonnais

Crédit Lyonnais is a historic French bank. In the early 1990s it was the largest French bank, majority state-owned at that point. Crédit Lyonnais was the subject of poor management during that period which almost led to its bankruptcy in 1993...


), a French bank
Credit Agricole Bank Polska S. A. (Previously LUKAS Bank S. A.), a Polish bank
Index Bank, a Ukrainian bank
Key services
Through its subsidiaries, Crédit Agricole SA is involved in the following services:
French Retail Banking
International Retail Banking
Specialised Financial Services
Asset Management, Insurance and Private Banking
Corporate and Investment Banking
Market presence
The
Caisses Régionales
(e.g.
Crédit Agricole Normandie
in the Lower Normandy region) mainly focus on rural areas and less on urban ones. However, the
Crédit Lyonnais
subsidiary has a significant presence in the big cities; the combination gives the Crédit Agricole group a leading market share in France.
Through all of its subsidiaries, Crédit Agricole SA has in excess of 21 million clients and a presence in over 60 countries.
The current objective of the group is to develop a strong presence in various other European banking markets by acquiring stakes in local banks in other countries.
Head office
The head office is located in the 15th arrondissement of Paris, 91-93 boulevard Pasteur. The building was inaugurated in 1966.
Edgar Faure
Edgar Faure
Edgar Faure was a French politician, essayist, historian, and memoirist.-Career:Faure was born in Béziers, Languedoc-Roussillon. He trained as a lawyer in Paris and became a member of the Bar at 27, the youngest lawyer in France to do so at the time...
, the Minister of Agriculture, was supposed to attend the inauguration but was in a negotiation in
Brussels
Brussels
Brussels , officially the Brussels Region or Brussels-Capital Region , is the capital of Belgium and the de facto capital of the European Union...
. Faure's predecessor, Edgar Pisani, cut the ribbon for the building. After renovations to the Crédit Agricole head office occurred in 1995 and 1997, the employees who were formerly based in the
Tour Montparnasse
Tour Montparnasse
Tour Maine-Montparnasse , also commonly named Tour Montparnasse, is a tall office skyscraper located in Paris, France, in the area of Montparnasse. Constructed from 1969 to 1972, it was the tallest skyscraper in France until 2011, when it was surpassed in height by the Tour First...
moved into the CA head office.
Controversy
In 2010 the French government's Autorité de la concurrence (the department in charge of regulating competition) fined eleven banks, including Crédit Agricole, the sum of 384,900,000 Euros for
colluding to charge unjustified fees on check processing
French check processing fee controversy of 2010
In 2010 the French government's Autorité de la concurrence fined eleven banks €384,900,000 for colluding to charge unjustified fees on check processing, especially for extra fees charged during the transition from paper check transfer to "Exchanges Check-Image" electronic transfer...
, especially for extra fees charged during the transition from paper check transfer to "Exchanges Check-Image" electronic transfer.
External links