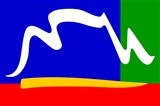 Cape Town
Posts 1 - 2 of 2

chrisheldah
What are the social impacts that Table mountain have in South Africa? and how were these impacts managed?
replied to: chrisheldah

USCPHD
Replied to: What are the social impacts that Table mountain have in South...
I worked as a college science lecturer in Ethiopia, Zambia and Republic of South Africa for 17 years. The beauty of Africa south of the Sahara is beyond adjectives. However, there are lots of social responsibilities for natives and visitors have to ponder. The Table Mountain in Capetown is such a magnificent piece of nature that its respect and preservation is bestowed by of people visiting it. My family
left RSA in 1986 during Apartheid but came back to visit in 1993 from Los Angeles, CA., USA to inculcate in the minds of
my two children ( 13 and 18 yrs old), the historical and wide-angle-lens beauty of the Continent of their birth. Hazel was born in Addis Ababa, Ethiopia and Sergio II in Ndola, Zambia. Standing at 6000 ft above sea level on Table Mountain, Sergio II and Hazel were captivated of Nature's value to their being "Africans" [e.g., the Benguela Line]. Their love of nature in the countries they have visited in Europe, Africa, South America and North America
are social manifestations of the concomitant learning, new vistas and horizons to their young minds that travel and love of nature have lots to offer. Dr. Osio.