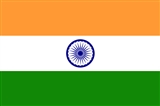 India
Posts 1 - 2 of 2

8817495950
A
replied to: 8817495950

CKb2
Do you really expect any reply from BABAJI for your question?

If so, your expectations are the only source of trouble/pain in your life.

This Forum or any other Forum is neither ever visited/viewed by BABAJI or by his secretary nor should be expected by you to receive any response.

So is the position regarding your best given to anyone, You should not do any good thing with any expectation, which becomes the source of nothing but pain only.

So do good and forget it and repeat, without expecting any thing in return!