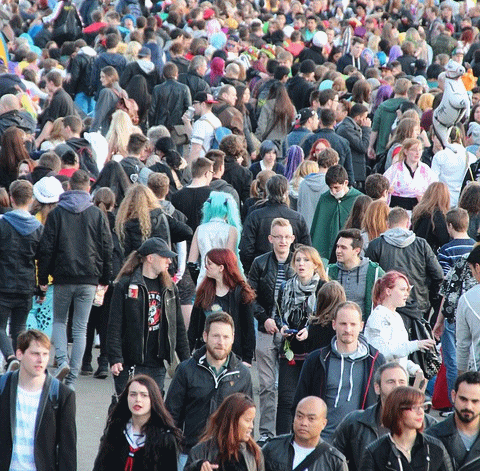 Overpopulation
Posts 1 - 3 of 3

ahmedsr1
How does overpopulation affect on soil degradation
replied to: ahmedsr1

lehmann520
Replied to: How does overpopulation affect on soil degradation
Do your own homework. As a Mom, I can spot THAT ploy a hundred yards away

Dawn
replied to: ahmedsr1

auria1069
Replied to: How does overpopulation affect on soil degradation
Since man has become more industrialised, it has fallen upon fewer people to grow food for an increasing number of people. Thus farmers have had do become more productive - and to do so, farm machinery has become larger, farmers have cleared more and more land and plant diversity has suffered.

A incredibly large number and diversity of insects used to inhabit the native vegetation form which they harvested their food. The birds then consume the insects, and then distribute fertiliser as they fly over the countryside. While each deposit might seem insignificant, with thousands of birds doing this throughout the day, the benefits were enormous.

But now our monoculture crops, chemical insect control and lack of native vegetation have seen a decrease in birds to carry out this vial role. It is little wonder there is soil degradation.

Additionally, with fewer trees in the environment, surface water flow often occurs where it used not to occur, washing topsoil and nutrients away, causing erosion, water-logging and often flooding and elevated water tables - that contribute to salinity in many parts of the world.

Without the enormous explosion in world population, there would not have been the need to clear land for food production. But the real problem is the fact that the land was cleared inappropriately, without an understanding or even consideration for the long-term impact. Had belts of native vegetation been left, instead of creating enormous paddocks or fields, we would not have many of the problems we face today.